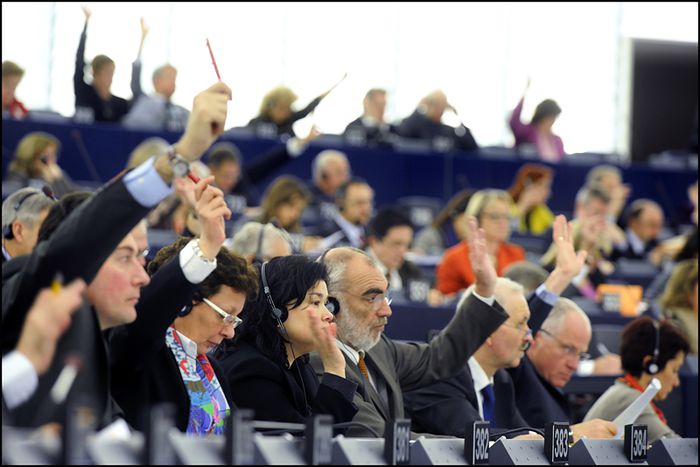 Brian Wheeler on an MEP's life
Published on
The BBC political reporter Brian Wheeler shadowed British MEPs for a week, believes that the life of an MEP is "not as we know it".
According to Brian Wheeler, it's unusual following MEPs around in the futuristic building they work in. Picking up new vocabulary and style also proves to be a challenge: MEPs seem much less humour-prone than British MPs. He also highlights that in the parliament without the ruling party nor opposition, compromise 'is not a dirty word' . Contrary to popular opinion, MEPs believe they have more power than an average national MP, yet they are much less accountable.
He says that British MEPs complained about being 'forced to travel' to Strasbourg and not getting enough media attention. Apparently there is still a long way to go until the public and even the lobbyists completely figure out how the European parliament works.