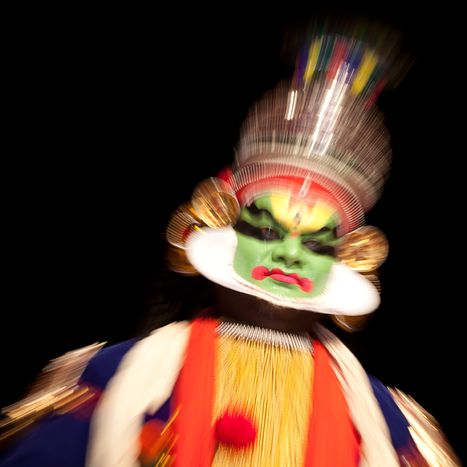 Brave Festival: Wrocław stands up for endangered cultures
Published on
Translation by:
Peter Robbins
Brave is a festival for courageous individuals sharing a common aim, to fight 'cultural expulsion'. Anna Zubrzycki, co-organiser of the festival in south-western Poland and its artistic director for 2012, discusses her reasons for wanting to preserve endangered cultures
cafebabel.com: 19 shows and concerts put on by 164 artists from 16 countries, plus workshops, exhibitions, meetings and film screenings: from 2-8 July, Wrocław played host to the seventh Brave Festival. Anna, what makes the festival different from other events?
Anna Zubrzycki: The desire to provide a platform for endangered cultures and the people that belong to them. We have some famous and highly respected artists taking part, such as I Made Djimat, the Indonesian master of the style of one-man masked theatre known as Topeng Pajegan, the kathakali dance form from Kerala in India and Reza Mazandarani, the well-known group of Iranian musicians and singers. The festival also welcomes people who create art out of a self-felt need: examples from this year's event include the Saharia, the last indigenous people of Rajasthan, who performed a rare animist ritual design to arouse extreme emotions, and the Sardinian masquerade known as Mamuthones, a chilling procession of black-masked figures with its roots in mediaeval times, which was performed around Wrocław's Ostrów Tumski island.
People sang because it was the natural expression of being together, a way of passing down family history
Poland, too, has its own story of endangered cultures, as told by the folk singers from the east of the country. We were able to hear them perform at last year's festival thanks to the efforts of Piotr Borowski (a director affiliated to the Laboratorium theatre company established by the late Jerzy Grotowski and founder of the independent theatre group Studium Teatralne]. Piotr lived for several decades in eastern Poland, going from village to village and recording the troupes of folk singers. He returned three decades later to find nothing but empty streets in places now dominated completely by the world of television. Previously, there had been no television or radio; people would come to meeting halls to chat and keep in touch with one another. Piotr made a film of his return to these villages, these families, playing them his earlier recording and filming their reaction. People heard their mothers, who had since passed away, or their sisters, singing to them. There is one highly emotional scene in which a completely paralysed woman is listening to her own voice on the recording, and you can see her reaction despite the paralysis, while her husband is standing by the bed, crying. People sang because it was the natural expression of being together, a way of passing down family history. And it was thanks to Piotr's project that people came to 2010's Brave Festival and put on a lovely concert. Now young people are beginning to discover these songs once again.
cafebabel.com: Where did the inspiration for the festival come from?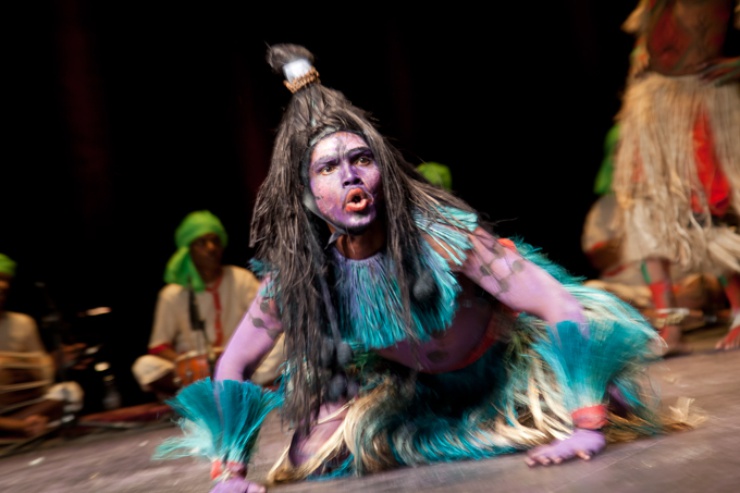 Anna Zubrzycki: The shared motivation of all the organisers has been of huge importance. All the revenue from ticket sales goes to the charity Rokpa International. Our job is not simply to organise a festival and invite somebody exotic to perform at it; rather, we want to show that the world is a network of interlinked channels and our energy can reach the furthest corners of the globe. For this reason, we attract an increasing number of volunteers, because they realise that everything we do at the festival has a deeper meaning, and that their energy is spreading further than you might think. It began when the mayor of the city asked Grzegorz Bral [actor, director, co-founder of the Teatr Pieśń Kozła theatre ensemble, former artistic director of the Brave Festival] to create a festival with a deeper meaning. At the time, I was in Tibet with Rokpa. Seeing the vast amount of really important work they were doing, I started thinking about how to support them back in Poland. It has given me great satisfaction that the festival has enabled us to do this so magnificently. The city has backed us and is now one of our main sponsors.
cafebabel.com: You have agreed to take on the role of artistic director for the Brave Festival 2012. Can you tell us the theme of next year's event?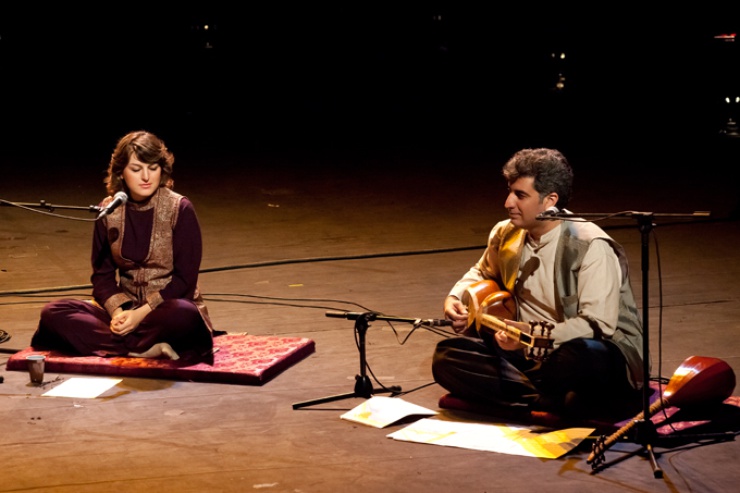 Anna Zubrzycki: I want to start by revealing the unknown faces of womanhood. I have encountered a number of women who can showcase beautiful and deeply spiritual aspects of their traditions. I don't want to disclose the main theme, because it's not yet been finally decided. I'm thinking of adding some new non-theatrical areas, I've got a few ideas, but I'm not going to tell you what they are yet – after all, there has to be some degree of anticipation and suspense (laughs). I would like to attract more people from abroad. We have received some excellent publicity from England and Scotland, with people from these countries also coming to our theatre for workshops. We also offer a natural environment for students, but I want to expand this group to cover other countries. After all, one of the main reasons for putting on the festival is the opportunity to encounter other cultures. Poland under communism was a closed state, culturally speaking. But, even today, not everyone can afford to go on holiday. We too – people of the theatre – are not always able to travel around looking for new inspiration for our events. So that's why we decided to bring the people we found on our trips back to Wrocław, to Poland, as it means that not only does it inject new inspiration into the local theatre scene, it also gives Wrocław something unique.
Images: © Joanna Stoga; video (cc) GazetaWrocław/ Youtube; Wrocław/ Youtube
Translated from Brave Festival: Wrocław walczy o wymierające kultury