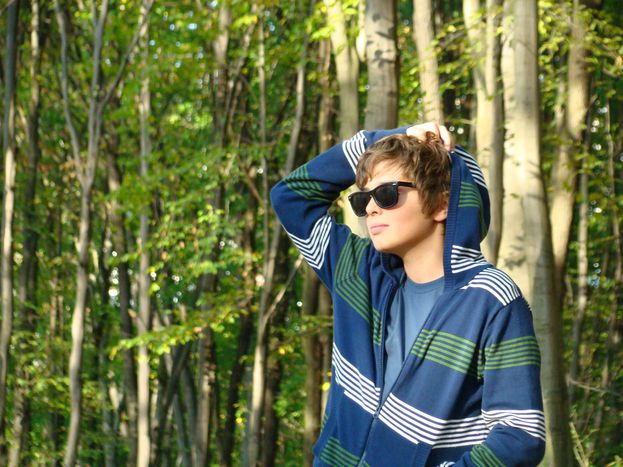 'Branding Romania' scandal: next step, brand Roma?
Published on
Romania's brand, funded by EU money, was finally launched at the Romanian pavilion at the Shanghai world expo on 29 July – though the 'Explore the Carpathian garden' campaign hasn't (yet) gone down a treat
As of 29 July, tourists from Europe and beyond should start recognising Romania from its new green handwritten logo of a leaf, promoting its nature and biodiversity. Globally, Romania joins the like of the Maldives, New Zealand or Norway in priming itself on 'natural beauty', as opposed to in arts and culture, like Italy and France.
The logo allegedly cost the Romanian tourism ministry 900, 000 euros and is broadly criticised for looking like its been taken out of a stock image bank. The Romanian blogger scene has delved as far as finding a similar logo up for sale online at 250 euros. The tourism minister herself has mentioned its similarity to a transport firm logo in the UK, whilst the European Union launched a similar-veined green 'Euro-leaf' organic food logo in February 2010, designed by a German student.
The new Romania trademark comes from the same (Spanish-based) company that created the successful Espanya logo, which celebrates 26 years of existence in 2010. Identifying with Joan Miro and a sunny image has worked for the Spaniards, but the Romanian campaign so far hasn't captured the local imagination. Alina Popescu, who runs her own marketing and advertising agency in Romania, flatly slams the campaign in a blog post: this campaign won't bring tourists to Romania as they still will have trouble identifying with the 'Carpathians' as 'Romania'. Journalist Sabin Orcan takes a similar line in the national daily Adevărul: 'We try in vain to tempt foreigners to visit the 'Carpathian gardens'. We fail, because once they're here they see that the beauty of the landscapes and the hospitality of the locals are 'spiced up' with potholes, rubbish and stray dogs, as well as many, many other annoyances which accompany them all the way from the airport to their hotel rooms.'
In any case, the 73 million euros denoted to the campaign probably won't see a rebranding effort via a PR agency in Great Britain. On 3 August, an investigation by The Guardian in the UK revealed that London is the capital for 'reputation laundering', having rebranded nations as diverse in the worst human rights records as Saudi Arabia to China. Imagine if the government did take a marketing tip in this vein, and a hint from the the 2007 Slovenia slogan, 'I Feel S'LOVE'nia'. Focusing on the 'Roma' in Romania would be one sure-fire way of reversing all the current political diatribe against the community, and maybe play on a different tourist value.
Main image taken in Brasov, southern Carpathians (Image: ©Kinderash/ Agapie Camil/ Flickr)