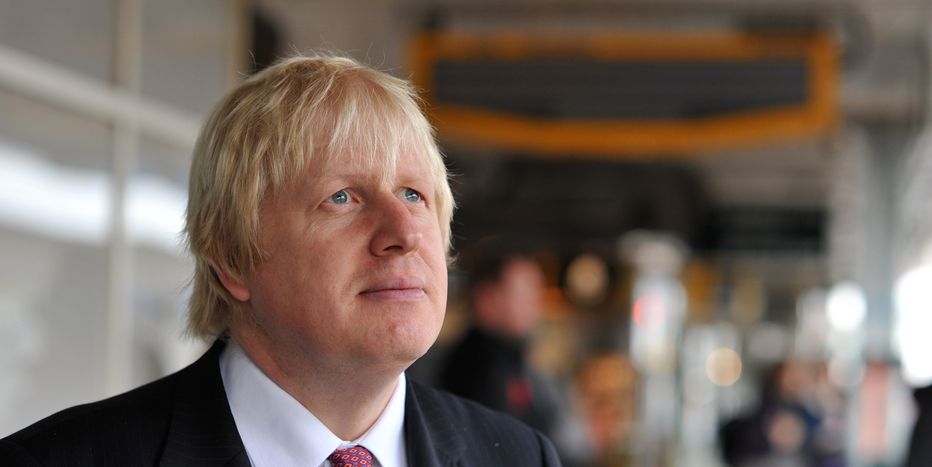 Boris Johnson: Blond, brash and backing Brexit
Published on
The former Mayor of London has spent this spring causing quite the ruckus. Why? He has pronounced himself in favour of the United Kingdom withdrawing from the European Union – contrary to the position of Prime Minister David Cameron. But aside from his eccentricity and endless publicity stunts, what makes Boris Johnson tick?
"Napoleon, Hitler, various people tried this out, and it ends tragically." This is just one of the latest declarations by the ex-Mayor of London on the subject of the United Kingdom's decisive upcoming referendum – the nth such provocation over the last few weeks. On the 23rd of June, citizens will cast their vote in a ballot questioning whether or not the country should remain a member of the European Union.
David Cameron has long ago chosen his camp – that of "Remain" – but in the wake of his decision, Boris Johnson, the PM's former ally and fellow Conservative MP, went rogue and endorsed a "Brexit". Yet the early life of Boris – seemingly on first-name terms with the populace – is in some ways at odds with his chosen stance.
From Balliol College to "British pink sausages"
With a grandfather of Turkish origin and a Franco-British grandmother, a young Boris Johnson had Europe in the blood. Before long, he also had it in his sights. Born in New York in 1964, he moved to Brussels not long after, where his father worked for the European Commission. In Belgium, Boris spent two years at the European School of Brussels in Uccle. There he learned French, alongside other languages, allowing him to "read novels" in Molière's mother tongue.
The teenage Boris's interest in the Old Continent began to fade after the family relocated to London. He first attended Eton, a seat of learning as expensive as it is elitist, synonymous with the trappings of British high society. He continued on to Balliol College Oxford, where he studied classics, and began fostering networks that would stay with him into his political career. It was here he first rubbed shoulders with a certain David Cameron, his future ex-political ally within the Tory Party. Rather than focusing on a new political project for Britain, the two friends took part in the escapades of the famous, if sulphurous, rich boys' society: the Bullingdon Club.
After walking the halls of the Kingdom's best schools, hotheaded Boris found a home in the columns of The Times, only to be quickly dismissed for falsifying a quote from his godfather, the historian Colin Lucas. The young journalist went on to build a reputation at The Daily Telegraph, one of the country's most Eurosceptic dailies, in the role of – wait for it – Brussels correspondent. From 1989 to 1995, Johnson joyfully scribed pieces trashing Jacques Delors and the European institutions, and in favour of "British pink sausages".
"All publicity is good publicity"
But was such public Euroscepticism really grounded in reality? Sonia Purnell, author of the biography Just Boris: A Tale of Blond Ambition, argues, "In his articles, he was very critical to the EU. But in private, when people criticised it, he was defending it. There always has been a public Boris and a private Boris." Above everything, he sought to increase the influence of his public profile: "He was writing critical things on the EU to make his name, to stand out, to become a celebrity," the author continues. Whether his distrust of the Union is genuine is far from obvious. 
He continued this particular PR strategy during his two mandates as Mayor of London –the country's most Europhilic city – between 2008 and 2014. What's most memorable about Johnson's tenure running the Big Smoke seems to be his gaffs, rather than his political decisions. Take, for example, the improvised rugby match in Japan in which he tackled a small child, or his improbable zip-line descent during the 2012 London Olympic Games. Faced with the mockery of the international media, the troublemaker addressed his message to camera: "All publicity is good publicity."
Boris's now legendary mishap.
Comparing the European Union to Nazism is undoubtedly just the latest gamble in an endless string of publicity stunts. The country is divided on the question of EU membership, with the latest run of polling unable to predict any obvious result. Though the will of the British people to stay in the EU does seem more marked over the last few months, even within the Conservative Party.
By canvasing for "Leave", Johnson could be flirting with other desires beyond extending his publicity campaign. Above all, challenging his former classmate head on. It can't be denied that if the campaign to leave the Union wins the day, David Cameron will find himself in a very uncomfortable position, both within his party and the government.
The Great White Shark
In the words of Matthew Holehouse, the current Telegraph correspondent in Brussels, "There is a huge debate about what he really thinks. Some thing his stance is tactical, others aren't convinced." 
Sonia Purnell isn't so hesitant when we ask her the same question: "Until recently, he was saying he could never be an outer. It's only since he wants to become the new Prime Minister that he changed his mind on Brexit. I think he's so opportunistic. Sometimes, I described him as a great white shark." A Brexit could roll out a red carpet for Boris right up to the doors of 10 Downing Street. "It's a good chance for him to become Prime minister, possibly his last chance," continued the biographer. "And he's really going for it."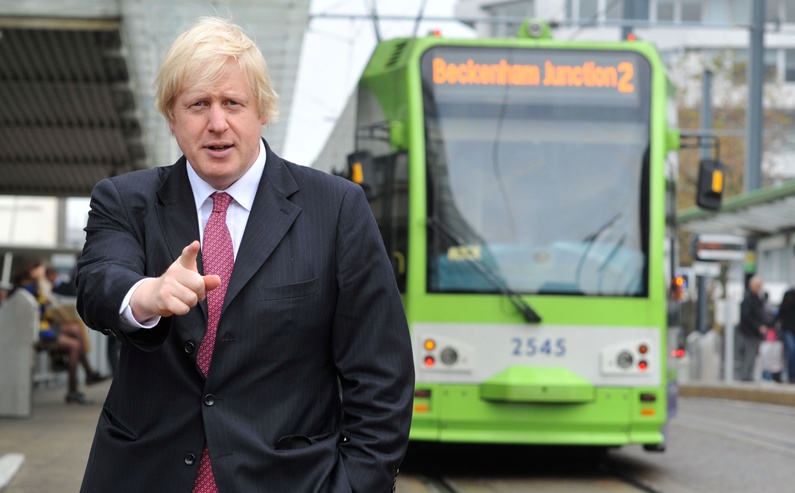 Between his eccentricity, ambivalence and opportunism, one can only imagine what Prime Minister Johnson could look like. "Ironically, no one knows what he really wants to do and what he really is, so if you ask what kind of PM he would make it's really difficult to say. He just wants power but not for particular purpose." At the end of the day, Boris Johnson "has no ideology, he changes his mind on things every time". What if, after trying all this out, it ends tragically?
---
All interviews conducted by Lucas Tripoteau unless stated otherwise.
Translated from Boris Johnson : le grand b(l)ond