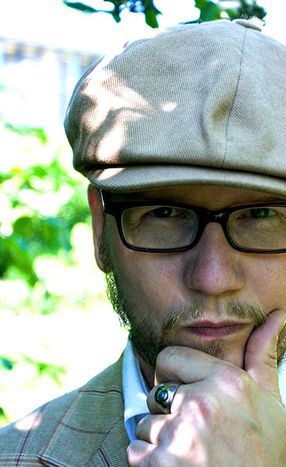 Book review: 'The Whispering Muse' by Icelandic writer Sjon
Published on
The Whispering Muse is not just the story of one man and his love for fish. In tight, sharp and, at times hypnotic, prose, Sjon mixes Greek legends with Icelandic myth to create a starkly original fable of his own, a book which was published on 7 June
The year is 1949. Twice-bereaved Icelander Valdimar Haraldsson has been invited on a Danish merchant ship, travelling to the Black Sea. The ship is transporting paper pulp from Norway to Turkey, stopping at various exotic ports along the way. But Haraldsson has only one real interest: fish. At 27, Haraldsson, an eccentric fellow with a vivid imagination, founded a scientific journal entitled Fisk og Kultur ('Fish and Culture', the title of a lecture he delivers to the guests on board one evening). The journal was devoted to his 'chief preoccupation', namely 'the link between fish consumption and the superiority of the Nordic race.'
Greek Icelandic myths
Haraldsson is not strictly a pescatarian but the unvarying diet of meat aboard MS Elizabet Jung-Olson soon gets him down. Invited on board by the owner of the ship, whose son had been a contributor to Fisk og Kultur, he fishes for cod over the side of the ship rather than complaining. The Whispering Muse is not just the story of one man and his love for fish. In tight, sharp and, at times hypnotic, prose, Sjón mixes Greek legends with Icelandic myth to create a starkly original fable of his own.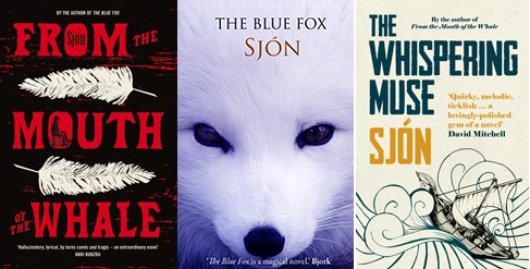 On board the MS Elizabet Jung-Olson the second mate Caeneus enthrals the ship's crew and its guests with tales from his time as a 'deckhand on a ship called the 'Argo''. The Argo, as anyone who has read Greek history or watched Ray Harryhausen wonderful stop motion classic Jason and the Argonauts will know, was the ship in which Jason sailed in search of the Golden Fleece. In Greek myth, Caeneus was a hero and the father of the Argonaut Coronus. Caeneus's version of the Argonauts' stay on Thesbos, where only women remain, includes a leggy poet who recites a poem about Sigurd and the sorceress Gudrun, a story from Norse mythology.
Sight
Interspersed with Greek and Nordic legends are cameos from the controversial Norwegian nobel prize winning author Knud Hamsun and yet more tales of fish. 'In its early stages the human heart resembles nothing so much as the heart of a fish,' says Haraldsson, at the start of his address to the ship, on 'Fish and Culture'. Sjón's work has won numerous prizes and nominations and has been translated into 25 languages; he is currently shortlisted for the independent foreign fiction prize. As well as his novels, he has written poems, plays, film scripts, and lyrics for compatriot Bjork. Indeed in 2001 he was nominated for an academy award for the song I've Seen It All from the film Dancer in the Dark, alongside his co-writers Lars von Trier and Björk.
An internationally acclaimed Icelandic writer, poet and lyricist, the married father-of-two's pen name is formed (Sigurjón), and means 'Sight'. There is plenty of sight – and insight – in this slight but incredibly engaging book. The 49-year-old's terse, economical writing manages to be both inchoate and concrete at the same time. His prose often takes on a dreamlike character, describing scenes and stories that sit between the real and the imagined, but the prose is precise and razor-sharp. First published in Icelandic in 2005, this translation of The Whispering Muse into English, by Victoria Cribb, is long overdue. Cribb translated two of Sjon's previous novels, The Blue Fox (2008) and From the Mouth of the Whale (2011). The Whispering Muse may well turn be the enigmatic Icelander's most successful – and accomplished – effort to date.
Image: (cc) Sjon's publisher Bjartur/ bjartur.is/ Hörður Sveinsson/ wikimedia