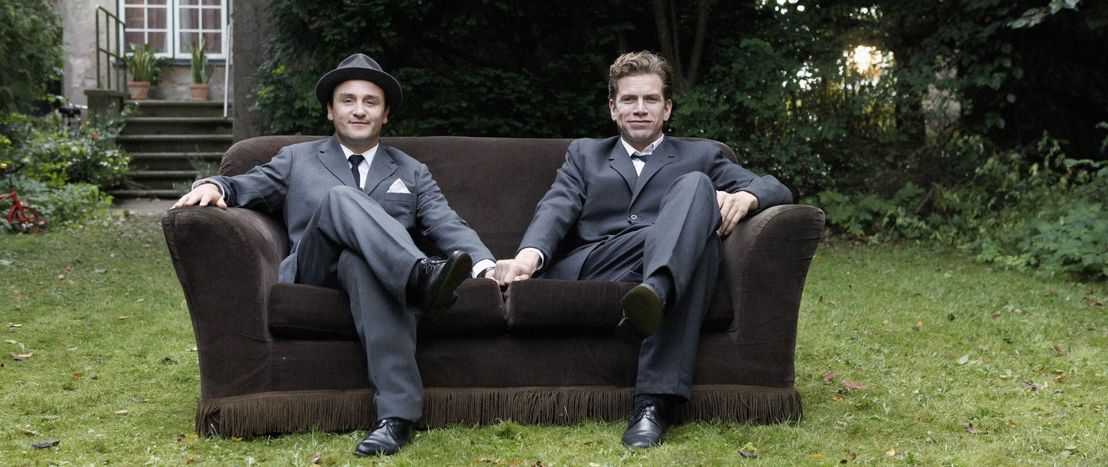 Beyond Nordic Noir: A Foreigners Guide to Danish Cinema
Published on
12 Danish feature films that will make you want to learn Danish, and then get the hell out of Denmark. 
There are many countries which are famous for their distinct and innovative approaches to artistic filmmaking. Denmark is usually not one of them. According to the international film industry Denmark has only really contributed to the world of cinema with two things, nordic noir series and Nikolaj Coster-Waldau. Nevertheless, there is so much more to Danish feature films than solving the crimes of psychopaths. Being a relatively small country does have its limitations when it comes to casting and therefore one will find that the same actors are used repeatedly. By now, the world knows about our three main actors, namely Mikkelsen, Coster-Waldau and Lie Kaas, who usually occupy the roles of either foreigners with psychopathic tendencies or Viking-looking heroes, but in Danish cinema they are usually neither of these.
The films in this guide are the ones that Danes themselves love, probably because they so cruelly demonstrate the strange reality of Danish life through black humor and disturbing amounts of political incorrectness. With a maximum audience of approximately 6 million people for the purely Danish version of a feature film, there is plenty of room for experimenting with provocative or even discomforting themes, portrayed in a cruelly honest manner. 
De grønne slagtere (The Green Butchers)
DIRECTOR: ANDERS THOMAS JENSEN (2003)
This masterpiece is directed by Anders Thomas Jensen staring both Mikkelsen and Lie Kaas in leading roles. Unfortunately no vikings are present in this film, but get ready to bend your head in wonder and cringe your toes in discomfort while the noir danish humor takes you on a journey between reason and insanity. The scene is set in a typical small danish town where two friends decide to open their own butcher shop. Obsessed with the idea of success and acceptance, an unfortunate event turns out to be just what they need for the business to thrive. With one bad decision leading to another, mostly through repedent and justified denial, this film beautifully portrays how things are never what they seem to be, but that some level of insanity is always part of life.  
Drengene fra St. Petri (The Boys from St. Petri)
DIRECTOR: SØREN KRAGH-JACOBSEN (1991)
As the Second World War is taking its toll on Denmark, seven young friends are sabotaging the German occupation through small acts of resistance. But as the group takes in a new member things start to change, and before they know it, their initiative turns from amateurs work into a real resistance group. Taking on one of the world's largest armies, their importance as saboteurs expands beyond their wildest imagination. The film is a beautiful portrait of how local communities are affected by conflict and war, and how they rise and stick together in times of need.
Harry og kammertjeneren
(Harry and The Butler)
DIRECTOR: BENT CHRISTENSEN (1961)
A heartwarming story about Harry, an old and poor man who suddenly inherits a considerable amount of money. Harry has never cared much for material things so he decides to use it all on a Butler, too much wonder to his friends. Being used to serving counts and barons, the Butler is quite surprised when being called to Harry's humble house. Even though it might seem like a very simple story, it offers an extraordinary perspective on human dignity and humility. This is also the only film in this guide which was actually nominated for an Oscar in 1961 for Best Foreign Language Film.
Charles Tante (Charley's Aunt)
DIRECTOR: PAUL BANG (1959)
This film is a danish re-creation of a farce comedy by the british writer Brandon Thomas, staring Denmark's all-time favorite comedian Dirch Passer. The three young law students Charles, Peter and Ditlev are looking forward to spend the summer in the charming countryside. Peter and Charles are both desperate to pursue the love of two lovely ladies, and with Charles aunt, Donna Lucia d'Alvadorez, announcing her arrival from Brazil, they have the perfect excuse for spending time with the girls, now appropriately accompanied by a female chaperone. But as Charles aunt doesn't show up, the boys plead their friend Ditlev to dress up and act as Charles aunt, a role that Ditlev plays surprisingly passionate and well. The film is a potpourri of Denmark's best actors from the 50's and will leave you laughing both of and with the characters.
Mænd og Høns (Men and Chicken)
DIRECTOR: ANDERS THOMAS JENSEN (2015)
Probably the sickest twist in any danish film so far. If you want to take a stroll through the dark and disturbing version of Wonderland this is the film for you. Staring all the best actors from Denmark, this film makes danes laugh, even though they will probably never admit to it. The movies captures the beauty of the sane within the insane, the extraordinary within the ordinal, and will almost certainly make you reconsider the concept of 'normal'. Discovering being adopted, the two brothers Elias and Gabriel seek out to discover their true identities, leading them to a remote danish island with only very few inhabitants. Further discovering the existence of several other siblings who live on the island, the brothers are drawn into a mystery they could never have imagined. Questioning the ordinal, this black comedy beautifully exposes new outlooks on existential themes such as love, brotherhood and identity.
Blinkende lygter (Flickering Lights)
DIRECTOR: ANDERS THOMAS JENSEN (2000)
Another great movie from Anders Thomas Jensen that you just cannot miss. As four childhood friends are trying to escape the rage of the gangster boss, who's 4 million kroner they have just stolen, they are forced to hide in the countryside in an old house for several weeks. Here, trapped together, they are forced to deal with each other and more importantly with their own individual problems and ghosts of the past. Disguised as an action-comedy, where the action is almost non-existent, it is a beautiful story of how a troubled past does not prevent you from changing your future for the better. With its remarkable and cruelly honest, and often ironic dialogue, the film is an absolute must-see.  
Fri os fra det onde (Deliver us from evil)
DIRECTOR: OLE BORNEDAL (2009)
Despite the horrible title in english, most of all indicating a typical bad horror film, this is a danish thriller which will make you question why you came to Denmark. And moreover, it will make you stay away from the dark corners of the danish countryside forever. Its grotesque caricature of small-town life in modern Denmark will almost certainly make you sick to your stomach, but nevertheless it is a remarkable and distinctive contribution to danish cinema. When returning to his hometown to settle down with his wife and children, Johannes is not only confronted with his older violent brother Lars but also with the scepsis involved with being back as 'the new in town'.  
Italiensk for begyndere (Italian for beginners)
DIRECTOR: LONE SCHERFIG (2000)
This dogme film is one of a kind in its genre as it is a comedy. With its handheld cameras and natural lightning, combined with a playful dialog, the film creates a distinctive expression which will leave the audience with a smile, while also giving a new perception of how comedies can be made. In a desperate need for change, 6 singles from the same suburb, each dealing with their own existential dilemmas, sign up for the same italian language course. The course gives each of them a new outlook on life and when the teacher passes away, they eventually take a much needed trip to the mysterious land of Italy.
De fem benspænd (The five Obstructions)
DIRECTOR: JØRGEN LETH and LARS VON TRIER (2003)
This bizarre film is a cooperation between two of Denmark's most prominent personas, namely Jørgen Leth and Lars von Trier. The film is based on Leth's previous film Det perfekte menneske (The Perfect Human) and incorporates long sections of experimental film, produced by both filmmakers. Von Trier challenges Leth to do a remake of  his film The Perfect Human five times, each time with a different obstruction imposed by von Trier. Innovating the art of filmmaking, this film will almost certainly leave you full of new impressions and food for thought. Cinematically, this film is one of a kind, as it is constantly challenging the norms in the field of filmmaking.
Solkongen (King of the Sun)
DIRECTOR: THOMAS VILLUM JENSEN (2005)
In this beautiful and honest comedy, Nikolaj Lie Kaas is getting as far away from his former role as the mysterious villain in Angels and Demons as possible. This slightly different love story between a rich lonely widow and a young, and slightly mentally challenged man is a remarkable example of the unpretentious and playful danish cinema, never afraid of making a fool of itself.
Sandheden om mænd (The Truth About Men)
DIRECTOR: NIKOLAJ ARCEL (2010)
Did you ever wonder how your life would have been if you had made other and maybe better decisions? While moving into a beautiful house in the suburbs, Mads suddenly discovers a letter he wrote to himself as a teenager where he outlines how he life shall be. Realising that it has not turned out as his 17-year old self wanted, he leaves his caring and beautiful wife Marie in order to get the life he really deserves, in his own opinion. He sets out to find the mysterious and beautifully troubled girl he was in love with in high school, who has only gotten more beautiful and interesting in his mind over the years. This film is an interesting story of how life could have been, how most dreams of adolescence remain dreams, and how consumerism breeds spoiled and unsatisfied people who aren't able to enjoy life for what it is.  
Kunsten at græde I kor (The Art of Crying)
DIRECTOR: PETER SCHØNAU FOG (2006)
This is the tragic story of Allan, a 11-year old boy who is trying desperately to keep his family together, and more importantly, keeping his depressed father from killing himself. This film has received numerous nordic awards, and is furthermore remarkable as it is always shown with danish subtitles. It was recorded in Sønderjylland, a place known for its thick countryside accent, only adding to the film's authenticity.
                                                                                          Previously published in Jutland Station