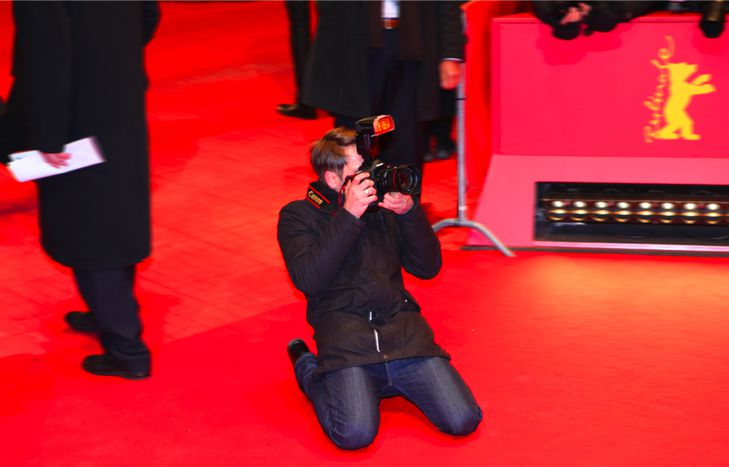 Berlinale 2013: Day Five
Published on
The Babelinale Moment of the Day was this time a moment of truly Babelian disconnection.
The program consisted of two movies from Japan, one from Republic of Korea, one from Italy and the last one from the French director Jean-Bernard Marlin.
After the session with the first group of films, Berlinale Shorts I, an Artist talks was programmed where normally the audience puts its questions to the directors.
The young directors coming from Asia were helped by a professional interpreter. It was a delightful linguistic experience. No one got lost in translation. Next came down the Italian director, Mario Rizzi, just after the screening of his documentary, to explain the circumstances in which he made his movie about a Syrian refugee's camp in Jordan. Director and session conductor both speak in English.
The last short, coming from France, dealt with youth delinquency in Marseille. Jean-Bernard Marlin comes to the stage to talk about is movie. Just as he arrives he is asked if he is going to speak in German. The poor guy seems surprised. If it was a private joke coming from previous encounters between them we don't know. The person in charge of conducting the session tries English but he is still lost in this Babelian irony. The person who you could expect to be more easily understood was precisely the one who got lost in translation. Just after the film exhibition and during the Artist Talks. Maybe they both over trusted in their language skills but the result was a complete failure of understanding.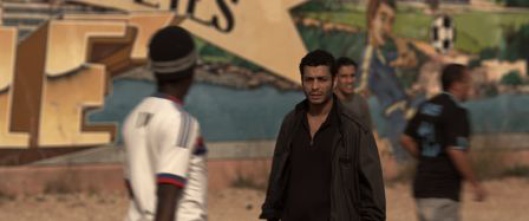 Filmstill: La Fugue, Adel Bencherif, FRA 2013
The full program was: Love Games, Joung Yumi, 15'; UZUSHIO -Seto Current- Naoto Kawamoto, 10'; The Silent Passenger, Hirofumi Nakamoto, 14'; Al Intithar, Mario Rizzi, 30'; La Fugue, Jean-Bernard Marlin, 22'.