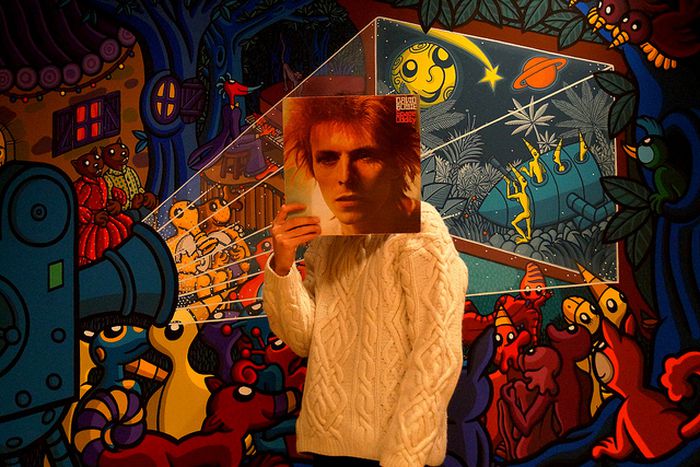 Berlin Jukebox: David Bowie in Berlin
Published on
[FROM THE ARCHIVES] What would a world without Ziggy Stardust look like? Even if your youth didn't coincide with the 1970s, you will be able to grasp the monumental influence of David Bowie on pop music and culture. Until August 10th, the Martin Gropius Museum in Berlin consecrates a large part of its space to the British megastar. As always, Cafébabel Berlin has the right soundtrack. 
Bowie's first Berlin inspired hit Sound and Vi­sion from the album Low (1977) ushered in a new more minimalist phase in the musical creation of the pop star. 
The German electro daddies Kraftwerk are among the most important musical influences during Bowie's Berlin years. The song Autobahn (1974) is one of their cult hits. 
He­roes, from the second album of the same name (1977) in the Berlin trilogy, went on to become one of our all-time favourite Bowie songs. 
During his Berlin years, Bowie collaborated extensively with Brian Eno who also produced German experimental electronic bands like Harmonia. Eno/Harmonia: By the River­side, 1976.
The sin­gle Move On from the album Lodger (1979), the third part of Bowie's Berlin trilogy, marked a return to earlier, less electronically imbued times.
Red Money (1979) was partly written by Iggy Pop who shared Bowie's flat and equally sought to overcome his drug addiction in Berlin. 
David Bowie in return collaborated on Iggy Pop's hit sin­gle China Girl from the album The Idiot (1977).
One of Bowie's greatest Berlin hits was Boys Keep Swing­ing from the album Lodger (1979). 
The song DJ (1979) equally became one of Bowie's monumental super hits.
Space Odd­ity (1969) was written long before Bowie's Berlin years, but as it ushered in his career as an international pop star, it also partly led to the excesses that later on brought Bowie to Berlin. Apart from that, this song is just too beautiful to be excluded from a David Bowie playlist. 
All those who want to see Bowie in Berlin can still let themselves be seduced by Ziggy Stardust, Major Tom and the Thin White Duke until August 10th 2014.  
Cafébabel Berlin has turned on the jukebox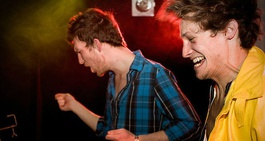 Fed up with the eternal sunshine of Top 10 hits, radio loops and Spotify playlists? From April 2014 onwards, we will introduce you to young musicians, DJs and live acts from Berlin who still have the musical power to surprise you. Check out the jukebox! More tracks and playlists on Facebook and Twitter.
Translated from Berlin Jukebox: David Bowie in Berlin