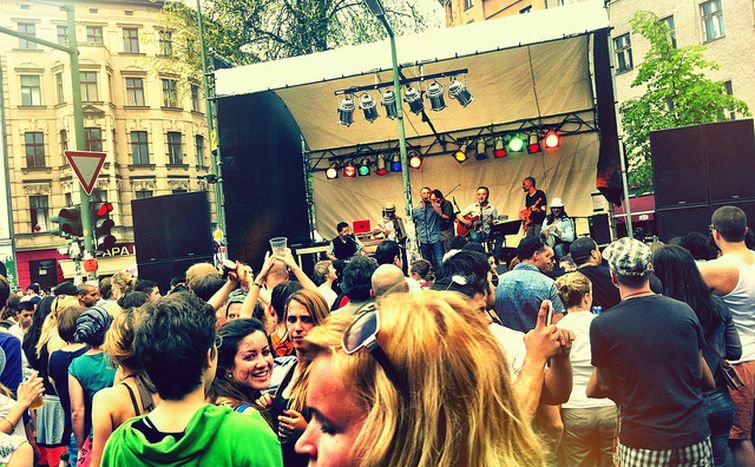 Berlin is Basking in the Summer of City Events
Published on
Germany's capital loves to party, whatever the weather or season. But urban celebrations are constantly evolving at more and more dynamic rates, and so Berlin's cityscape is also changing – especially in summer.
Whether it be international exhibitions, music festivals, Fashion Week, city festivals or huge sporting events, the amount of events in Berlin and their significance are constantly reaching new levels. When compared with quantity and prestige, however, size and location hardly have a role to play. Above all else, the most important thing seems to hav a party. 
But waiting outside a club for hours on end, just to dance around in summer in a sauna-like room? It doesn't necessarily have to be that way. Berliners create their own alternatives for the summer months – the capital gets creative. And so people get together in the park, on the canal or on the raised beach on the banks of the Spree. People stand on the pavement in front of the bars instead of sitting inside them. People dance at open-air parties in deserted areas or hang around outside the late-night off-licenses known as Spätis. More and more young people are making spontaneous trips to ostensibly modest places to be with others.
Berlin: The enormous living room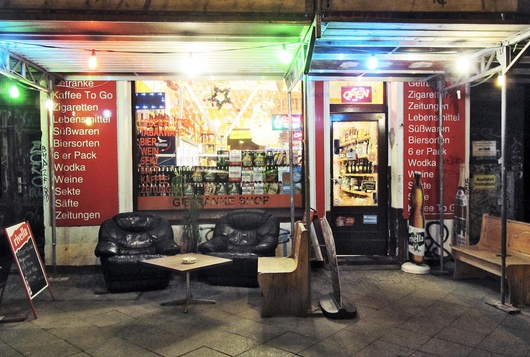 This means that the capital becomes a big outdoor event by the end of June at the latest: events which appear simple are announced as something special. Modest-looking places are suddenly taken over and the public space becomes a private living room. The capital takes on a whole new form of its own in summer. That being said, everybody cannot only just turn up at these events; you also could become an event manager. Berliners know how to inject new life into anything, in any place and at any time.
However, not everybody likes the noise which is often associated with it. It's mainly residents who understandably just don't want to party every day. So the staff call the guests back into the bar, scared of upsetting the neighbours, and in certain spots like the Admiralbrücke in Kreuzberg, several policemen and police support officers patrol the streets.
Berlin's liberties must be defended as well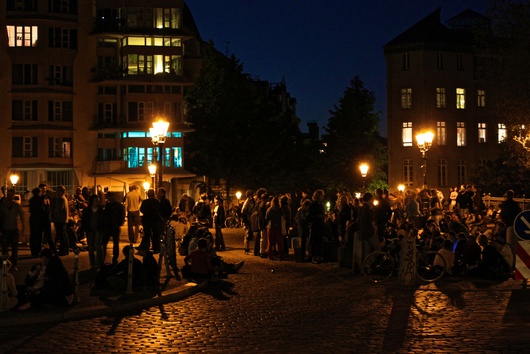 Of course, both parties involved have their entitlements: Berlin should not degenerate into the new Majorca, nor should any enjoyment be lost. Yet it would also be a shame if the city's distinct image got damaged. That's why everyone should do their bit to preserve the urban sense of life. This must be addressed and matched in particular by the city's politics, so that the capital doesn't lose its unique urban character and we can continue to enjoy our city.
Summer in Berlin: snapshot of a hot city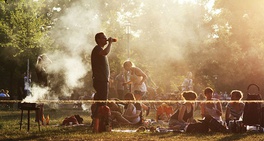 Hooray! Hooray! The summer has come! Even if the parks in Berlin have been transformed into recreational zones since June, the month of August remains the highlight of the hot season. In the coming weeks, Cafébabel will gather the best summer impressions. For more information, find us on Facebook and Twitter.
Translated from Berlin feiert: Sommer der Eventurbanität