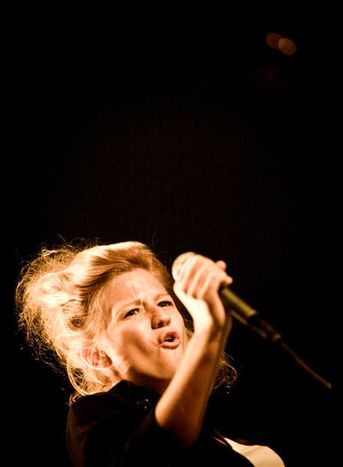 Belgian singer Selah Sue, no Amy Winehouse
Published on
She's a singer with American, even Jamaican soul, but Sanne Putseys is also just like any other young angel-faced Belgian girl, despite her groove sisterhood
'Is that the one who has a Belgian mother and a Jamaican father?' asks a friend when I tell them I am going to interview Sanne Putseys, alias Selah Sue. Fellow Belgian singer Milow (of Ayo Technology cover-song fame) evidently found it a quality when he helped launched the singer's career when she was seventeen. She went on to play alongside him as well as with the likes of Moby, Simply Red, Jamie Lidell, Keziah Jones, Cee-Lo and Sebastien Tellier at festivals, on television shows and in preparation for her debut eponymous album, released in March 2011.
Pure voice in a porcelain body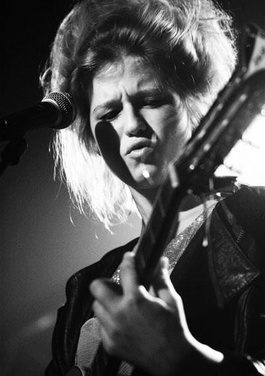 A soulful, sultry voice hides behind the 21-year-old's long blonde hair, practically transparent skin, wide blue eyes and mute look. 'I was around fifteen when I realised it was easy to imitate the singers who I listened to over and over again, like Lauryn Hill, Erykah Badu or Meshell Ndegeocello. I understood I had a good ear for it.' Selah is 100% Belgian, and was born in Leefdaal near Louvain, in the Flemish part of the country. 'I was full of joie de vivre as a young girl but my adolescence was an especially delicate phase to get through. I was more a closed-off young girl, sometimes depressive.' Maybe music was the best therapy for Selah Sue, who spent one year studying psychology at the university of Louvain. 'I could write about my worries when I thought I was flailing,' says Selah. 'But lately everything's been so great for me that any of the doubts I could have had about myself have dissipated. I feel at the moment as if I were too happy to even write.' 
Maybe the clue to her soothed appearance lies in that gouache, rather than in her genes. Add to that her ability to write from such a young age and to use her vocal chords to rap and mix gentle sounds with powerful refrains, and you get an idea of what her most famous hit Raggamuffin sounds like. 'Singing in Flemish wouldn't sound too good,' says Selah Sue, who sings in English, even though she finds it hard to master all the syntactic and lexical subtleties of the language.
Ben Harper would be proud. At the Parisian venue LaBoule Noire in Pigalle, she drowns her audience in softness with her soul melodies and sentimental lyrics. Then come the explosion – reggae, rap and theatricality. 'If the vibrations are good then it's true that I can let myself go easily without thinking too much. But I am still quite shy. I feel reassured when I can take refuge behind my guitar. When I sing without it it can get a bit complicated for me and I have to think in advance what I should be doing with my arms, for example. The performing side of it isn't always as spontaneous as it seems.'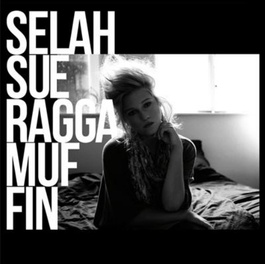 Selah Sue doesn't try to be a copycat but she rejects any comparisons with singers such as Amy Winehouse or Duffy. 'It's very flattering but in the end I am compared to so many different artists that I don't feel like I am a copy of one artist in particular,' she smiles. Selah Sue's rise has been dazzling but she seems to be on top of things. She turned down a contract with the record label Universal when she was sixteen because she didn't feel ready. 'It wasn't the right time,' she says. 'I didn't even know I wanted to be in music.' She was supported by her family who told her she could stop once it no longer interested her. 'And yes, I would stop, though there's no question of that right now.' Her latest album (on Because Music) is a mix of reggae, soul, hip-hop and slower rhythms which she promises is 'intense, psychological, melancholic, meditative and dark.'
Catch Selah Sue at the Europavox festival in Clermont Ferrand, France, between 25 - 28 May 2011 and at La Cigale in Paris on 26 May
Images: ©Rob Walbers ; la Boule Noire ©Michela Cuccagna/ courtesy of Selah Sue/myspace
Translated from Selah Sue, 21 ans : Funky Kingston à Louvain