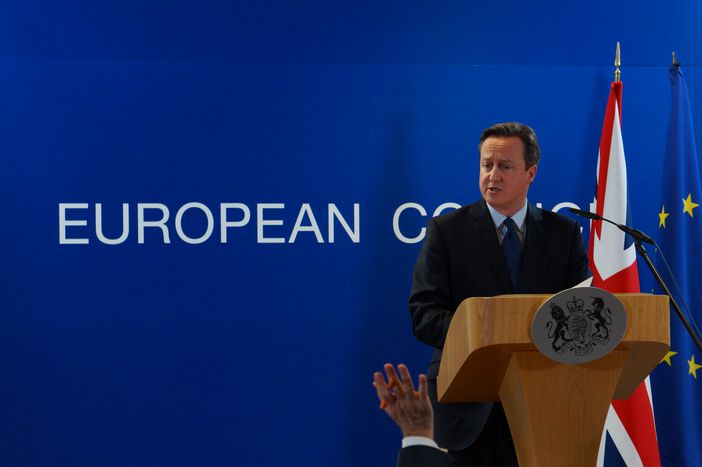 Behind the Headlines of a Possible Brexit at the EU summit
Published on
[Opinion] Ok people, let's break it down… The Brexit issue has been discussed among EU leaders but the real question is to know if David Cameron is going to convince the eurosceptics in Britain.
David Cameron apparently gave a good dinner speech on Thursday night at the European Council. The other European leaders liked the vibe of his "performance". They all left the summit in a mindset to come to a positive conclusion of the "4 basket settlement": relation between (non-)eurozone countries, competitiveness, sovereignty and free movement of persons. 
The essence of this issue is that the UK is a "special" part of Europe and that the UK is dealing with "Post Empire Stress" and it is a "condition" all too familiar to many of the Member States.
Let the facts be the facts, indeed, the UK is the biggest island of the European Union and that comes with a special mindset. Let's already be happy that there is a Channel Tunnel and we can take the train to London.
David Cameron came to Brussels and the first line he uttered was: "I have Royal assent". With that he makes very clear that he truly believes to be on a "patriotic mission" and let's be honest, he puts in the effort. He did make a tour to all the capitals in Europe, working closely together with a more and more prominent EU Council chairman Donald Tusk.
So who is the bad guy in this story, who is David Cameron "battling"?
His wish list is modest and, at the current mood of things, everybody in Europe is willing to do what is necessary to come to a solution.
The real conversation David Cameron needs to have is with "his people": the eurosceptics in Britain. Interviewed by Cafebabel at his press conference after the dinner, the Dutch Prime Minister Mark Rutte said that "a good deal might tip the scale in David Cameron's favour".
Will it?
That is the question.
To quote his words, is he "battling for Britain" or is he battling for Europe?
That is the question.