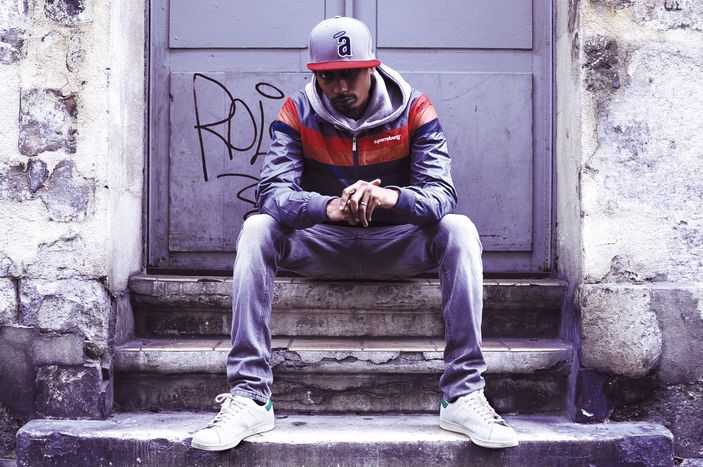 Beat Assailant: from Atlanta to Paris with every hip hop beat in-between
Published on
Add an ounce of southern vibes from Atlanta, declared the capital of hip hop, with a dash of jazz and soul and a sprinkling of Parisian electro-rock rhythms - and you get MC and rapper Adam Turner. The group's frontman declares himself to be a fan of poetry and old school hip hop as his latest album B is released this summer
The sound pierces the two heavy studio doors in Paris' Oberkampf neighbourhood, towards the east of the city. The walls and the ceiling vibrate under the beating of the drums; Adam Turner's voice resonates in the concrete. He is the frontman of Beat Assailant, an energetic MC who made his breakthrough with debut album Hard Twelve in 2005 and the 2009 duet with French soul singer Ben l'Oncle Soul, Spy.
A for Atlanta: US hip hop influences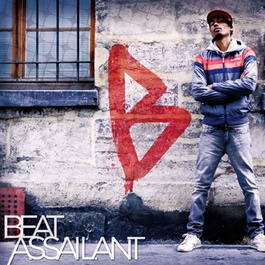 Turner is on the other side of the wall, in rehearsals with his group. I take a few minutes in the studio to really get an ear full. With a leather sofa, brick walls and Persian carpets, it all looks cosy. The decor seems incongruous with the rock-electro ambiance projected by the five musicians and the rapper. For his latest album B, released in May 2012, Beat Assailant wanted to take a more organic approach including rock, rap and samples. Just when young rappers are starting to add brass sounds to their works, he prefers to take them out to create a 'purer' album. It balances all the aspects of the song. The drummer creates the beats to the right, the DJ mixes to the left and Adam makes lyrical pirouettes in the middle. 'There's another vibe in B,' Turner says. 'I wanted to make an album that was a bit more hip hop, to come full circle.'
Exhausted by his two weeks of rehearsals, Beat Assailant is still smiling and won't get off his iPad. He has lived in the French capital for ten years. Although, with a black Atlanta baseball cap glued to his head, Adam has not renounced his origins. Born in 1977 in Miami, he spent his childhood in the capital of the state of Georgia and spent his youth at school under the influence of eighties-era American hip hop groups such as A Tribe Called Quest and De la Soul.
Interview with Stuck in the Sound, French band who were guests on Beat Assailant track 'Better Than Us'
He set upon the name 'beats' but friends soon started calling him 'Beat Assailant'. Atlanta, a town completely rebuilt from the wreckage of the civil war, was the birthplace of the hip-hop movement and transformed itself into a springboard for young rappers. It saw the birth of rapper Gucci Maneand hip hop duo Outkast, who Beat Assailant met during his debuts. He doesn't go back to the US very often, but recently, he spent a short time in San Francisco, where he says he picked up 'lots of vibes. It's also why I wanted to go back to my roots,' he adds. 'In practically all of the song lyrics of my latest album, either I quote or perhaps hint at an old American hip hop hit.'
Sweetness of second home in France
B is a more personal work for Turner, a middle ground between Paris and his native United States. 'B is me, it's simply me, me being myself,' he says. 'I worked with friends, I did extras, I wrote the songs by hand for the album sleeve. I practically took all the photos at my home in Paris. I wanted it to resemble me and to reflect my life nowadays.' Beat Assailant draws on the country's resources to record his albums. He has been collaborating for a long time with Dj Pfel of French DJ collective C2C and Ben l'Oncle Soul, who has accompanied him on many tour dates. On the latest album he duets with French hip hop artist Oxmo Puccino. 'B is a mix of old American sounds, the sound of my home in Paris and a bit of electro,' summarises Turner.
'When I really started to write lyrics, I threw myself into poetry first to learn how to rhyme, form rhythms and create a style'
What's more, Turner really enjoyed singing in French. 'I wrote a song in French because I wanted to do it for this album, but it wasn't good,' he says. 'Speaking is alright but writing in French is another matter. To write something deep in rhyme is more complicated.' Beat Assailant was nourished with poetry, with the likes of the verses of John Keats, the lyricism of William Wordsworth and the cadences of Walt Whitman. 'I love poetry,' he continues. 'When I really started to write lyrics, first I threw myself into poetry before the music to learn how to rhyme, form rhythms and create a style.'
The music may come afterwards, but Turner's inspirations produce an explosive mix. When I ask him which three albums have been most influential in his musical life, he replies without hesitation: The Low End Theory (1991) by A Tribe Called Quest, Kind of Blue (1959) by Miles Davis and Dummies (1994) by British band Portishead. There's some hip hop, jazz and trip hop in there, but also some good old rock. 'I have so many influences,' finishes Turner. 'I also listen to rock, from the classics like Jimi Hendrix to the more modern artists like the White Stripes and the Black Keys mixed in with a bit of grunge by Pearl Jam.' With Beat Assailant around, hip hop isn't dead - nor is rock.
Beat Assailant is touring the festival circuit in France between July and August 2012 - find out which dateshere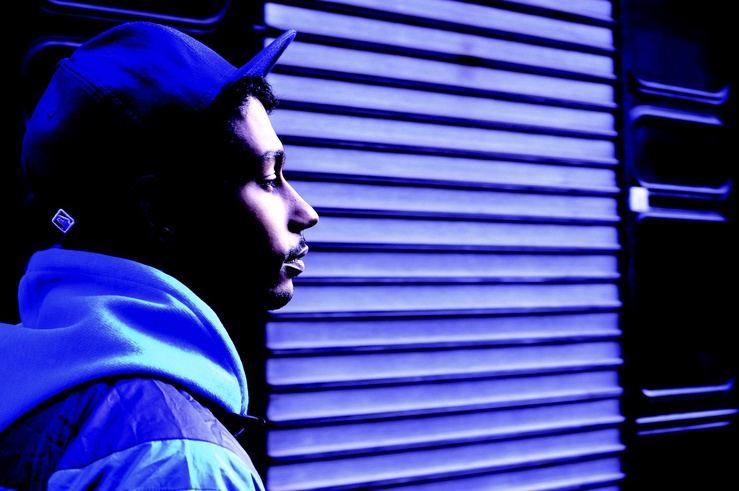 Images: main © courtesy of official Beat Assailant facebook page/ in-text videos Won't Dance (cc) darkfalco3/ youtube
Translated from Beat Assailant : les coutumes avec une plume