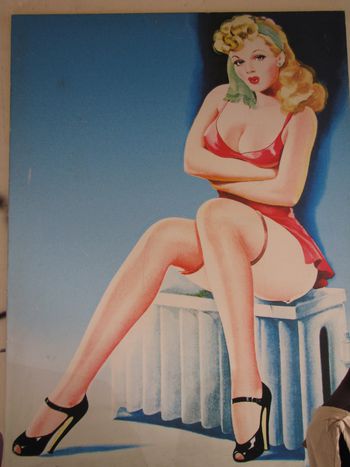 Babelblogs on bureaucracy: a Lithuanian looks for medical help in Tel Aviv
Published on
Health insurance is not institutionally universal here in Israel. My advice? Don't go to live in Israel unless you're perfectly healthy and have no inclination towards extreme sports, and so on. And don't wear high-heels, just in case
A leaflet I got along with my health insurance (provided by Harel) documents lists the hospitals and clinics in Israel that the insurance company recommends for English speakers. Bikur Rofeh clinic in the eastern part of the city is the only one for Tel Aviv. However, fortunately the insurance company has a customer service centre that operates 24/7. The agent gives me three phone numbers of the clinic and two of private doctors who should start working at 8am. I wait; I don't know the city well enough to find the 24/7 clinic at night. But the numbers prove to be of no use. 
Are medical basics actually worse in Israel than in Lithuania?
In the emergency room of a certain clinic, the English speaking doctor says the clinic doesn't do X-rays; the agent gives me two addresses; one outside of Tel Aviv, in Bnei Brak, another in a suburb. I wonder what people with serious injuries do in this city. My first impression is 'wow, it's actually worse than in Lithuania!' Back there, most bigger clinics in cities are equipped with such basic things as X-ray machines, no need to go to Santariskes (the big medical centre in Vilnius) for that. Maybe an English-speaking foreigner would also be sent around in a desperate search of English-speaking doctors all across the city. But hello, Tel Aviv boasts being a city where English is never a problem. And I don't need much Hebrew to get an X-ray.
Read the full blog post on Wonderlandhere