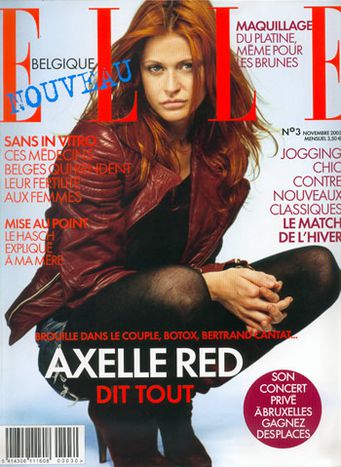 Axelle Red talks about how "Men get involved to combat violence against women", at the Madariaga European Foundation, 4th March 2008
Published on

The Madariaga European Foundation will exceptionally celebrate the International Women's Day with a Belgian guest star, Axelle Red, MPs of the Council of Europe Parliamentary Assembly and MEPs. On 25 November 2007, the Parliamentary Assembly of the Council of Europe launched an initiative Men Get involved to mobilize men to combat domestic violence.

The role of men is crucial in changing unequal power relations. This is why, men throughout all spheres of society need to become more involved in combating violence against women. On 4th March 2008, from 12.30 to 2.30pm

with guest speakers

, singer and Goodwill Ambassador of UNICEF.
Moderator: Ms Axelle Red
, (ADLE), MP of the Parliamentary Assembly of the Council of Europe
Ms Nursuna Memecan
, (EPP/ED), MP of the Parliamentary Assembly of the Council of Europe
Mr Kent Olsson
(ADLE), MEP
Mr Alexandre Alvaro
(Greens), MEP
Raül Romeva I Rueda
A light sandwich lunch will be served at 12.00.For more information, please contact Vanessa Witkowski at vwitkowski@madariaga.org or Guillaume Parent at guillaume.parent@coe.int

Venue: Madariaga European Foundation - 87, rue Royale - B-1000 Brussels

Access: metro line 1 Parc/Park; metro line 2 Botanique/Kruidtuin; tram 92/94 Congres