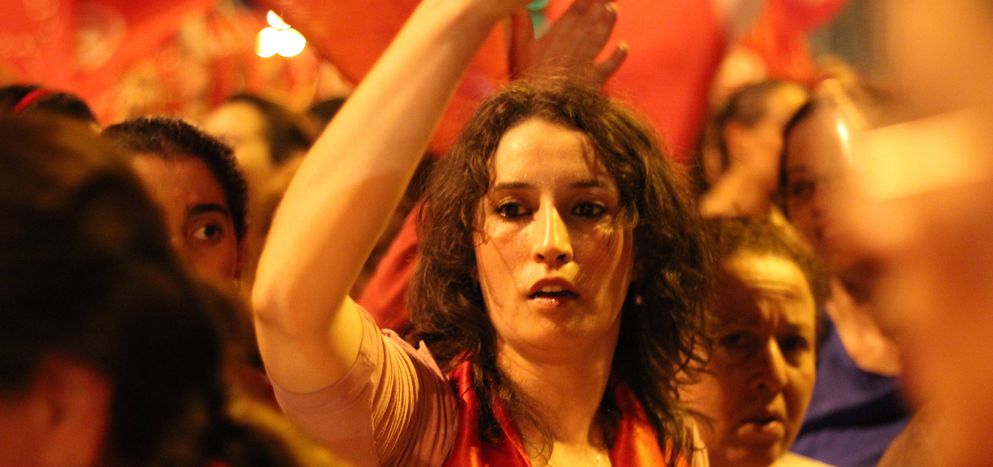 Attacks in Tunis: "They shall not win!"
Published on
Written three days after the suicide attack in Tunis that killed 12 people, this article sees a Tunisian journalist talk through her resentment. She insists that Tunisians' have the great ability to bounce back after every ordeal.
On Tuesday, when I heard the sad news, my blood ran cold. It is true that for the past three years terrorists have targeted Tunisia from time to time. But this time the cowardly attack, which in the end killed 12 people, took on a profoundly different symbolism altogether.
Why? Because it took place on Mohamed V Avenue, one of the main arteries of the Tunisian capital, a few hundred yards away from the Home Office, and on the third day of the Carthage Film Festival , which is a leading cultural event in Tunisia. Also, first and foremost, because it targeted members of the Presidential Guard, which is one of the country's elite security corps. It is clear that the terrorists wanted to send a message of defiance and rancour to the security forces and spread terror in everybody's hearts. They might have accomplished their mission and achieved their objective if it hadn't been for the Tunisians' incredible ability to bounce back after every ordeal and enjoy life with even more gusto following every drama.
While on the night of the attack we were all very badly shaken, nevertheless, our lives went on as usual the very next day. We buried our dead and, once again, chose life. Nobody missed work, children went to school, the administration worked as normal, shops opened, the festival continued and film lovers queued for more than an hour to attend the various screenings. What better reply can we expect from a people that has been so badly bruised, but who continue to hold their heads high as they cling to the hope of a better tomorrow?
Now, more than ever, is not the time for tears and despondency. Only hard work and perseverance will save us. Armed with optimism and confidence that the future will be better, we shall resist and go on in spite of our pain, anguish and doubts. However, one thing is certain: the merchants of death shall not win!
Translated from Attentats de Tunis : « Ils ne vaincront pas ! »