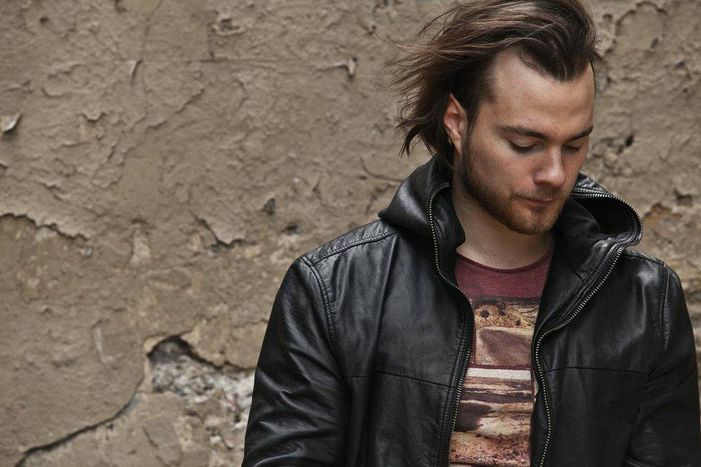 Ásgeir : a north star rises
Published on
In the space of just a few short months, he has become Iceland's most popular artist, surpassing even Björk. Just 21 years of age, Ásgeir Einarsson scooped four Iceland Music Awards in February, and today one in ten Icelanders has his album. But his story - now a success - has an unusual beginning...
It all began in 2007 in the Czech Republic. In Ostrava, during the World Youth Athletics Championships, Ásgeir Einarsson's javelin flew over 60 metres. But it wasn't enough. The Icelandic under-17 champion finished 17th in his group, and the competition was his last athletic exploit.  His athletics career began in 2006 and ended just four years later. His body, worn out by intensive training, couldn't carry on. As often happens, the young Icelander turned instead to another outlet: his guitar. He busied himself with writing and composing, and at the age of 20, when his album was released in Iceland in 2012, he became the most popular artist of all time. Including Björk. Including everyone. 
IN THE MIDDLE OF NOWHERE
You might think that Ásgeir's story took this turn thanks to that injury. But in reality, this record-breaker, who took home four prizes from the Icelandic Music Awards at the start of the year, always had the choice. 'I've played guitar since I was six,' he says. 'And I started playing sport at the same age. Until I got my injury, I was passionate about both of them. I always said that if the javelin didn't turn out well, I could always fall back on music, and vice versa.'
Ásgeir speaks in a low voice, looking at the floor, curled up on a wicker chair on the terrace of a chic brasserie in Paris' 14th arrondissement. It's as if he were apologising for the simple path his career has taken. As if he were scared that people might be say that a 21-year-old who wins four awards with his first album is just arrogant. There are just a few months to go before his album In the Silence is released. But the young man in the hat, sitting in front of me, doesn't really understand what is happening to him. 'All this success has happened so quickly. I haven't really had the time to think about it, but then I'm someone who's down to earth and doesn't expect too much from things. So I won't be disappointed.'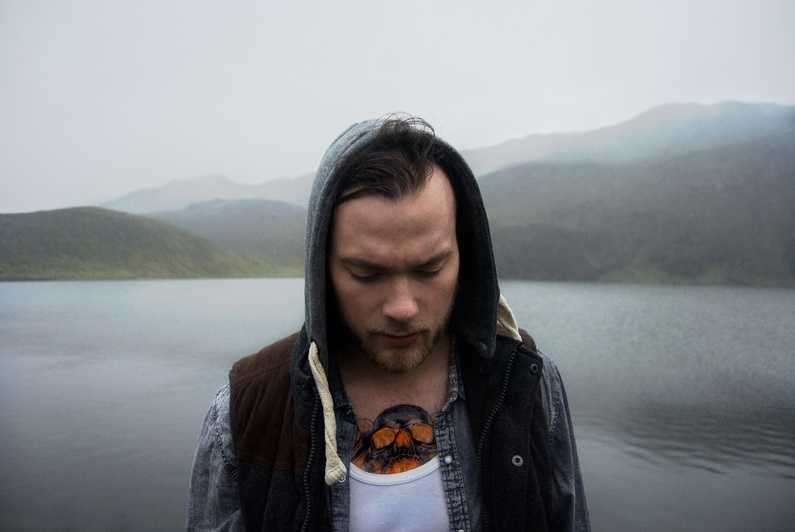 Having your feet firmly on the ground in Iceland often means living away from everything. In the Silence is no exception, and it reinforces Iceland's image as a frozen wasteland. If the album's ten songs show you what emptiness is like, if the melodies burn like Brennivín, and if the words let you know that everyone feels the vacuum of space, it's because they were written in the middle of nowhere. From the age of ten until he was sixteen, a crucial time in his emotional growth, Ásgeir lived in a village of 40 people. 'Most of them were old or retired,' he remembers. 'Basically, I was alone and I spent my time playing instruments.' In these apocalyptic surroundings, the teen Ásgeir itched for something more, threw his javelin into the void, and got a dull job selling newspapers. 'Luckily, I went to school in a town not far away. My friends were all there, we hung out all the time, and we ended up forming my first band, a grunge group called Wild Berry. We weren't bad! We did the backing track for singing competitions at school,' he says, with a conspiratorial glance at his guitarist, who has just arrived.  
A WISH GRANTED
After several false starts, Ásgeir eventually headed down to the capital, Reykjavik. 'It was a big thing for someone from the back of beyond.' He grimaces, strangely troubled by the noise of a passing ambulance. Then he carries on: 'It took me two years to get used to the stress. And even today, I still go back to my village at least once a week, to relax.' In the Silence wasn't written in the hustle and bustle of the city, but in the calm of the family home in the country. Born to a music teacher and an accordionist, Ásgeir left the lyrics to his 72-year-old father, who wrote seven of the ten songs on the album. 'My father's a poet,' he says, a cigarette in his mouth. 'For sixteen years now he's been writing, and he taught Icelandic for nearly 50 years. There isn't anyone better at writing great lyrics.' Another reason for the rave reviews surrounding the Icelandic original version of In the Silence (Dýrð í dauðaþögn - Ed.) is that he finds the words that matter to him: 'Weather, nature, autumn, winter, spring....' That's why, with the release of the English album, Ásgeir engaged the services of John Grant, an acclaimed American singer-songwriter, who has been in Iceland since the release of his second solo album, Pale Green Ghost. 'I'd already recorded the album, but in god-awful English. Then, a friend told me about John, who I'd never heard of. I had a listen, and I loved it. He'd heard of me, and when I phoned him to help me, he didn't hesitate for a second.' Thanks to Grant, Ásgeir says, the depth of the original lyrics hasn't been changed. 
The Ásgeir Trausti Band has toured all over the world with another Icelandic group, Of Monsters and Men. 'Being back on stage was great, it was magical, especially the Olympia in Paris.' Today, while one in ten Icelanders are still listening to his album, the first single in English - the excellent King and Cross - is already at the top of the Danish charts. We're not usually the betting sort, but given the quality of this record, the odds are that this time, Ásgeir Einarsson will take it much further than 60 metres. 
Ásgeir will play at the Flèche d'Or in Paris, 15 November 2014. 
In the Silence, available 27 January 2014 (Because)
Translated from Ásgeir : voyage à la gloire du nord