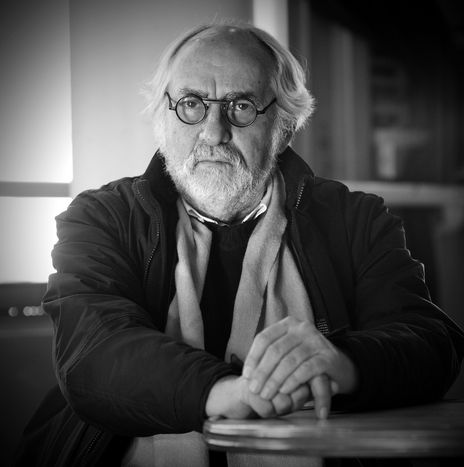 Arturo Ripstein: 'Making films is like waking from a nightmare'
Published on
The Mexican director was the guest of honour at a French international festival of film schools in the town of Poitiers. Whilst he has been in the business for more than forty years, with twenty films under his belt and numerous Cannes appearances, the 68-year-old remains unknown for a European public
Rumours circulate the festival about Arturo Ripstein y Rosen's potentially huge ego. However, none of them are true. 'I wouldn't call myself a master of Mexican cinema,' is the first thing Ripstein says when we meet at the Rencontres Internationales Henri Langlois (RIHL) in west-central France. 'People only say that because I'm already 68.' Ripstein presents himself as a 'worker in the film industry'. With his round glasses on his nose and a plain parka on his shoulders you can't help become fond of him. 
Buñuel and bang
'There's the league of Americans and there's the rest - I belong to the second group,' the realist continues; he admits that he has garnered less media attention since the 1990s, which was when France came to discover and admire his work. Review upon review praised the inheritor of Luis Buñuel, a Spanish-born filmmaker who became a naturalised citizen of Mexico; Ripstein worked with him as an uncredited assistant director when he got in to films. This was also when he was nominated at Cannes (1974), before we were to hardly hear of him again. 'Is that my fault?' he asks. 'I continued to get on with my work.'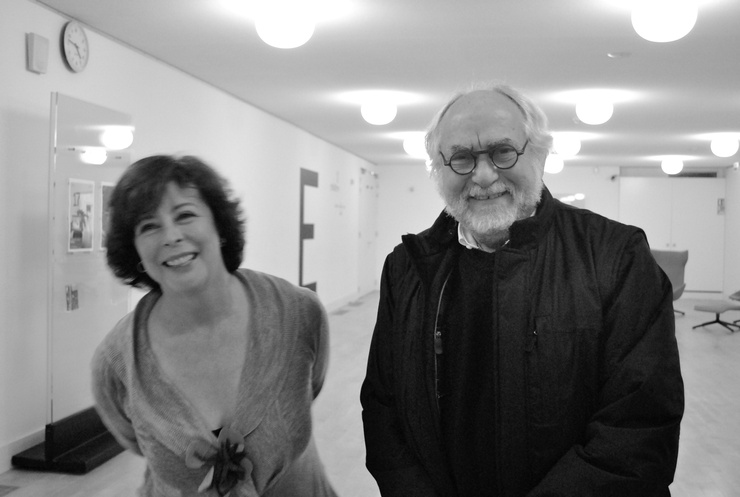 The son of a producer, Ripstein first tried his hand at a few commercial adventures before he turned to scriptwriting. His stories aren't exactly shallow love tales. His latest film Las razones del corazon ('The Reasons of the Heart') was released in Spain in October 2011. Emilia (Arcelia Ramirez), a depressive family mother, prefers to stalk her lover than take care of her family. When he abandons her, she discovers that he has squandered all her money. Everything she owns is to be seized. She wanders around her filthy flat in despair. Suicide is the only way out. The atmosphere of the black and white film is oppressive. It's up to the spectators whether to appreciate the work or not. If they even get the chance to see it, that is. As yet the film has only been released in Spain and Mexico. The crisis rages everywhere. 'The stinginess of those who invest in films is to blame,' complains the director. 'Success depends above all on the public,' interrupts Paz Alicia Garciadelo, his wife and colleague. 'That's the enemy which we have to conquer. A cinema ticket is the spectator's vote, which they ought to use wisely.'
Mexico, country of survivors
Loneliness, imprisonment and mad love are the three unconcealed themes in each of Ripstein's works. 'You don't have to be ill in order to speak of illness,' warns Arturo. 'I feel a certain grudge against reality. It scares me and that is reflected in my dreams. How are you meant to wake up each day when you have such crazy dreams? Making films is like waking from a nightmare.' Ripstein basically confesses that he is drawn towards murderous lovers, jealous prostitutes and religious fanatics. His characters are wretched. 'Analysing the image of madness in a work is wonderful,' he says. 'Take mad love as an example. It's short and intense. It can only bound through marriage: otherwise you die,' continues the director.
Arturo Ripstein only talks sparingly about his country of origin. 'Mexico is a country of survivors.' We aren't told anymore about his political convictions as they are 'shaky and private'. 'You don't need to show your passport when making films. I can't help coming from Mexico but I avoid talking about politics, sociology or anthropology,' he summarises. His wife interrupts him, and for a few minutes they squabble like small children. Only after that is she too allowed to say something. 'Every human act is political. However, if we limited our films to this area, they would lose their meaning. We aim towards a universal language.' Happiness and its impossibility always lead to frustration for Ripstein. Diving into his universe is painful (unsurprisingly) but fascinating. It's like a way to relax. The only drop of bitterness is how few of his films, such as the masterpiece Deep Crimson ('Profundo carmesí', 1996), have reached Europe. 'Go for pirates,' recommends Ripstein.
Images: main and in text © Sébastien Laval except Ripstein alone © Laurène Daycard/videos 'Las razones del corazon' (cc) YoSiVeo1; 'Profundo carmesí' (cc) renzojuarez/ youtube
Translated from Arturo Ripstein, génie oublié du cinéma mexicain