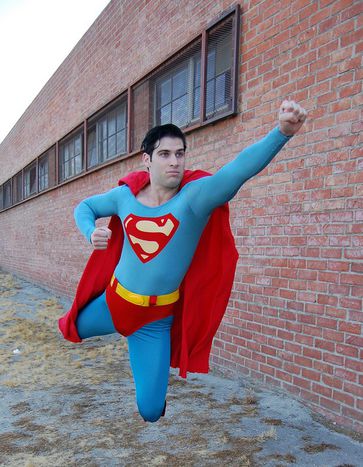 Are men dominant or dominated? View from Super France
Published on
With the release of the 'anti-male' documentary Masculine Domination in November 2009, the debate regarding the crisis in masculinity has flared up in the French media. But we are still far from the 'masculinist' theses which originated in America. Perspective from early 2010
John M'Bumba is a double champion of boxing in France – category 91kg and bronze medallist at the world championship. The 27-year-old is a tough, brawny guy who has always trained with women. 'Age or sex do not matter,' he says. 'I would rather train with SarahOurahmoune (current world champion) than with guys who pretend they're tough and like to show off. It's more a matter of character than of gender.' Gender and character are not on a par for this man practising a sport which is considered virile, and where women have nevertheless made a breach.
Zemmour, macho man
Unlike John the boxer, many men resent these women who take the lion's share at the expense of manhood. For Eric Zemmour, a French journalist and television commentator whose excesses are driving up the ratings of the entertainment show We Are Not Asleep, some weak men are accomplices of this degradation. As blogged by Patric Jean, the Belgian director of the documentary Masculine Domination ('La Domination Masculine'), the following is an excerpt from Zemmour's book The First Sex ('Le Premier Sexe', 2006): 'The delicate balance between men and women, between dominant masculinity and influential femininity, has been broken by the abdication of twentieth century white men, who have thrust their patriarchal sceptre to the ground.' Is he sincere or solely provocative when he states that 'Prostitution has become one of the means men have found in order to regain superiority – and therefore their desire – in a society of respect and equality.'
For Thomas Lancelot, co-founder of the Mix-Cite association, a French feminist and mixed enterprise for equality between sexes, one thing is certain: the 'Zemmourian' thought does not gain ground. 'In France it cannot be said that there is a 'masculinist' thought, as it is the case in the USA or Canada. There are drifts of SOS Papa, Eric Zemmour's simply chauvinistic ideas, but this does not form masculinist theses. Better to laugh like Patric Jean does in his documentary.'
'It's very common for a father to see his child taken away by a sexist system'
Wow - hearing about these masculinist theories which are deployed in Quebec and the States and which are narrated in this film (apologies for incest, denying domestic violence), it seems prevention is better than cure. The anti-feminists do not stop half-way in denouncing women seizing power over their good old patriarchal society. Patric Jean, however, acknowledges the spread of this ideology in many European countries, especially by 'fathers groups' using the 'alimony scandal' as 'cover', according to the director. The president of SOS Papa, the most famous fathers group in France, totally rejects this interpretation. 'The association's patron is none other than Evelyne Sullerot, a well known feminist,' defends Alain Cazenave, who claims that his endeavour for co-parenting belongs to the same egalitarian ethos as the feminists of the seventies. There's one latent accusation remaining: 'It's very common for a father to see his child taken away by a sexist system.' As Thomas Lancelot says, 'The SOS Papa case is interesting because there is no theory behind it - it is rather typical of emotionally wounded reactions.'
Male and equal?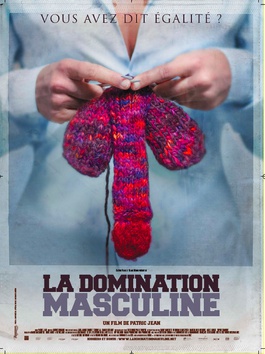 Long gone seems the time when Leo Ferre, late French poet, musician and somewhat a big mouth, said that 'the idea of cultivated women annoys me'. The debate on the crisis of masculinity returns to the limelight here and there , inevitably linked to the normalisation of the educated, sporty, hard-working, divorced, single woman, just like the guys... However, this equality can be beneficial to men. The Mix-Cite militants have understood this: 'The stereotypical feminine roles are constraining, as are the masculine injunctions to be super-virile, successful sexually and at work, just like they sell it to us in men's magazines. This can also be a problem for all those who do not recognize themselves as a Superman-type figure,' says Thomas Lancelot. Apparently many men do not feel 'castrated', especially as, in the case of separation, men are not to be felt sorry for. 'During a divorce, men see their income rise by a quarter, while women are impoverished in 90% of the cases. They therefore have everything to lose,' says the activist. So are the French rather 'masculinist' or feminist? Surely  they're opportunist...
This article was first published on cafebabel.com in February 2010
Image: Fonzie´s cousin´s/ Flickr
Translated from Mâles dominés ou dominants ? Le débat se poursuit en France