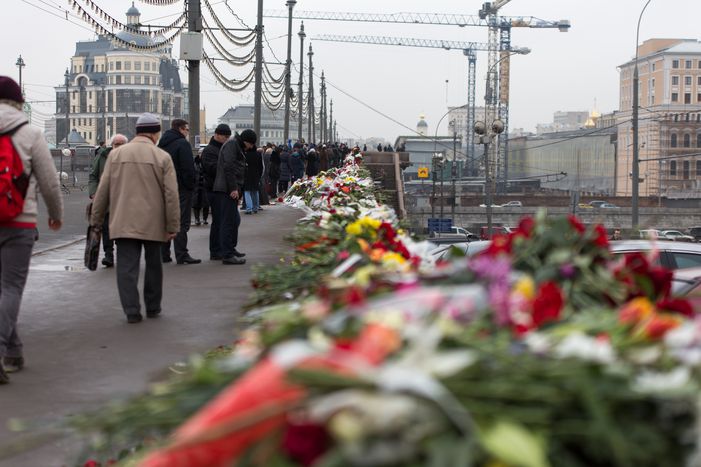 Anna Nemtsova: Everyone has felt Nemtsov's absence
Published on
Anna Nemtsova is a Russian journalist based in Moscow as a correspondent for Newsweek and The Daily Beast. She covers Russia as well as the former Soviet republics. Nemtsova has worked for a number of outlets, including the Washington Post, Pulitzer Center, Russia Now and NBC News.
In this interview, Nemtsova talks about the reaction to the murder of Russian opposition leader Boris Nemtsov.
After the murder of Russian opposition leader Boris Nemtsov, a number of people on social media mistook Anna Nemtsova for a relative of the politician. In fact, it was just a coicidence of names, although she and Nemtsov grew up in the same city - Nizhny Novgorod, an important city for the Soviet hierarchy that was closed off from foreign visitors to safeguard its military facilities. Anna describes the charismatic Nemtsov as the "first democrat" she had ever seen.
What do you think about the various theories regarding Nemtsov's death?
Honestly, I have no idea. It all depends on who ordered the murder. I cannot speculate about the reasons. Judging by assumptions published in the newspaper, Novaya Gazeta, his murder was ordered by Chechen senators. They even mention the name "Ruslan" [ed. thought to refer to Ruslan Geremeyev, the son of a senior politician]. If it comes from the Chechen community, there might be different reasons. The first may be related to the cartoons of Mohammed published in France [by Charlie Hebdo].
Nemtsov has said that journalists have the right to publish sarcastic cartoons. Novaya Gazeta suggests even that there was a list of people to be executed in connection with the events. This could be a [possible] version, but Nemtsov's family, [including] his daughter, does not believe in this version. They have suggested it was a direct intervention by the Federal Security Service. We can only speculate, I suggest we don't.
How will the killing affect the Russian government?
I do not think that the murder of Nemtsov would affect the government in some way. However, they are worried about the Chechen aspects of the story. For the first time in our history, and in the Putin era, we supposedly have a conflict between Ramzan Kadyrov and the federal security forces. Meanwhile, different versions have risen up, and a key suspect has emerged. Among those arrested [and charged with murder] is Zaur Dadaev who has served in the leading forces of Kadyrov. And Kadyrov has twice praised the patriotism of Dadaev on Instagram. And anyone else who has been arrested, is either a friend or relative of Dadaev.
The whole process of arrests and all the special operations against Kadyrov's people has been very humiliating for him, and he has blamed the US and Europe for this. He says that no matter what happens, they know that Kadyrov is always with the president of Russia - he did not say Putin, but "the president of Russia".
I would say that, at this moment, the law enforcement forces are looking for a solution that would be lasting for Putin, who cannot choose between the Federal Security Service and Kadyrov; he values both sides. And a few days ago they came up with a solution. They found a man, identified as the commander of the Ukrainian volunteer battalion "Dzhokhar Dudayev" (note: the man is Adam Osmaev). This option was applicable, but there are people among the Russian liberals who do not believe this version.
 What are the consequences of Nemtsov's death for the opposition?
Huge. He, as we know, was a key figure for the Russian opposition and Moscow protests. He had all the necessary contacts, he knew who to call, how to submit a request for a public protest. And another very sad element is that he was a key communication leader among the opposition leaders, many of whom have conflicts with one another. And everyone immediately felt his absence. He was among the leaders with the highest profile - as a politician he was a former minister, governor and deputy prime minister. And he believed in the electoral process.
There was much criticism of his lifestyle, but he remained a true democrat. I knew him since my childhood. The last thing he was organising was a protest march, called "Spring", a demonstration planned to carry the Russian flag. And he was sad that the national flag was worn only by Putin's supporters...His dream was to return the flag to the opposition. And it was a very emotional moment when, after his murder, the protesters carried the flag.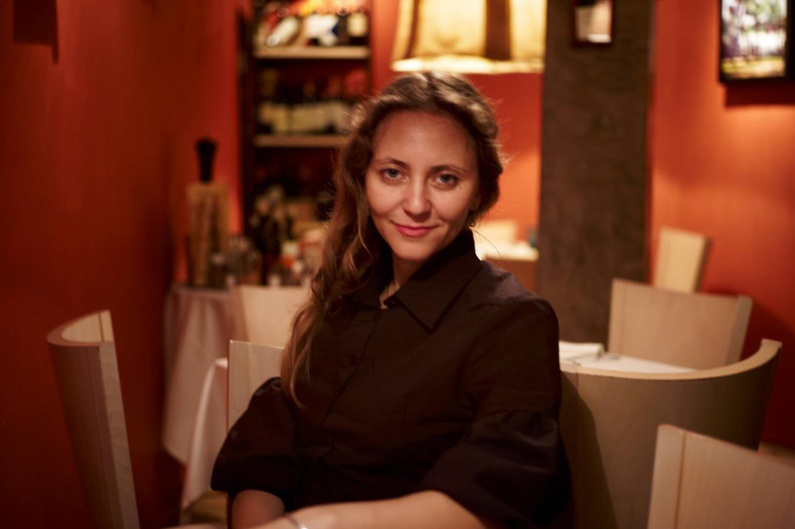 Are there opposition leaders who as strong as Nemtsov?
They all have strong democratic beliefs, and they try different ways of cooperation. I think they are still seeking a better cooperation model. Because the opposition is divided, it is its weakest side. Nemtsov himself did not pretend to be a leading figure. For example, when Alexei Navalny appeared, Nemtsov has clearly demonstrated that he supports him, he said in public and to him: "I will always be your supporter." He had a very democratic behaviour. And he made numerous corruption investigations that were quite impressive.
The problem in Russia is the disappointment in relation to democratic values. And Nemtsov strongly believed in those values. When there were consequences of this disillusionment, Nemtsov knew that, he knew how painful were those times. Therefore he devoted his investigations and worked really hard. And I believe that, in the Kremlin, many people understand his dedication - two deputy prime ministers of Russia came to his funeral.
For eight years in a row he had been ignored or blacklisted by mainstream media. The sad irony is that they spoke out about him after his assassination, after preventing him access for years.
 What does the media situation in Russia now look like?
I have many friends who work in state-funded media. They complain that they have articles which were never published. I don't judge them because sometimes they need to make for a living. And it is a matter of choice whether one finds funding from the state or otherwise. Either way, if it helps people, it's fine. And if we still talk about the same agenda and if in different ways we can achieve the same, with different instruments. 
Many young journalists from different regions come and ask me how to live with the fact that the national press is owned by the government. And I tell them to go out and find a strong history that cannot be stopped by any editor - a very human and true story that no media would censor. This is the way. My father, for example, was a reporter in Pravda (ed. the newspaper associated with the Communist party in the former USSR), but nevertheless he managed to publish independent stories.