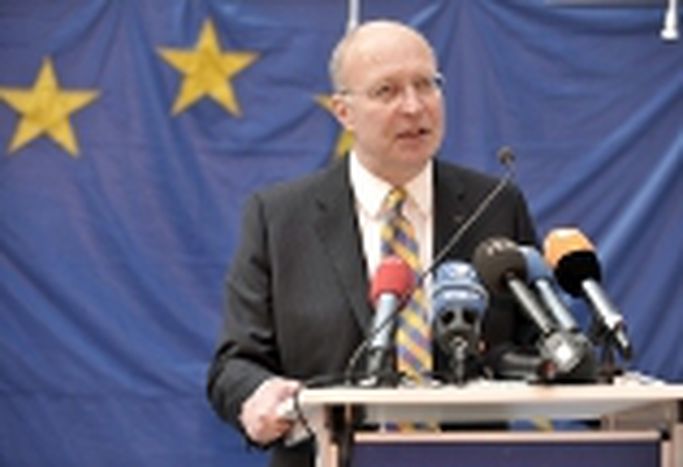 Andrew Duff re-elected Federalists' President
Published on
British Liberal MEP Andrew Duff was re-elected President of the Union of European Federalists at the Congress in Brussels on 25-27 March 2011. After an overwhelming vote of confidence in his presidency, Duff said It's a great privilege to be able to continue to lead the Union of European Federalists for another two-year term.
This is a fruitful time to reanimate and deepen political thought across Europe about what kind of European Union we wish it to be. The federal movement continues to believe that Europe will only prosper if integration deepens.
The goal of UEF as a campaigning and lobbying organisation is to press for more concrete steps to be taken to build a credible economic government for the euro area. Last week's European Council can only be seen as the beginning of this process.
By 2013 we will be ready for a new revision of the EU treaties which will fill in the gaps left by the Lisbon treaty and repair some of its shortcomings. I hope that these issues will be addressed by the European political parties as they prepare for their campaigns in the 2014 European Parliamentary elections on the basis of transnational lists.
If the democratic reforms continue to take hold in the Arab countries, the EU will have viable partners in North Africa and across the Middle East with which to project shared values of security based on the rule of law and fundamental rights.
The UEF collaborates with the Spinelli Group and other associations committed to building a strong and democratic European Union.