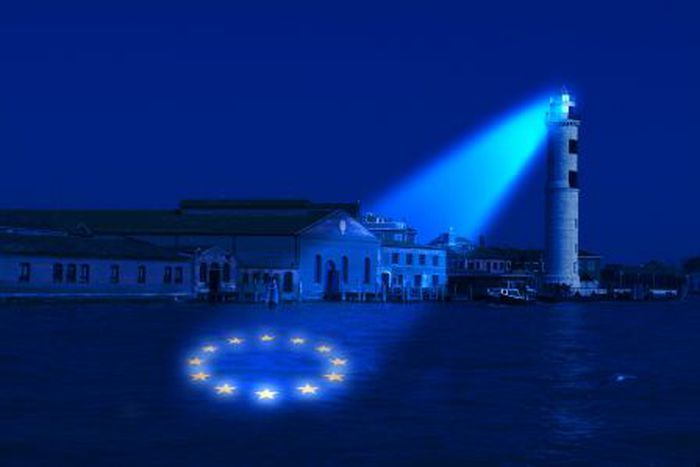 …And we look towards the East: A year of the Europe of the 27.
Published on

When on January 1st 2007 Bulgaria and Rumania officially entered the European Union, an explosion of joy invaded the streets of both countries. They regarded the integration into the European Community as a way of starting a journey towards development in search of the economic convergence with the rest of the continent, which is still a very distant goal.

Eleven years after they requested their incorporation, Rumania and Bulgaria became full members of the EU, thus increasing to 493 million the number of inhabitants of the countries represented in the Union. Getting through the European Commission's difficult test was a great achievement because it carefully followed both countries' progress in the improvement of their judicial system and the fight against corruption and organized crime. It was a great achievement since the required criteria were more severe than those required to the countries that had joined the EU previously, which grants more merit (if it is possible) to the reform effort, described by European Commission President, Durao Barroso,. as "an amazing transformation". One year ago, Bucarest and Sofia were the center of a celebration in which the crowd poured out onto the squares and fireworks flew over both capitals to engrave in their citizens' memory, such a historic date, and the importance of the step they were taking.

European hangover

But, every celebration has to end, and with the European hangover, Rumanians and Bulgarians started to realize that their new European voyage wouldn't be so easy. Some community countries, Spain among them, set up a moratorium by which the citizens of both new Member States wouldn't be allowed to be employed within their territory for the next two years, with the aim of preventing dozens of thousands of workers from arriving massively. The first disappointment was already there. The hopes of many Bulgarian and Rumanian immigrants for the legalization of their situation were postponed for two more years. However, it hasn't been Spain, but Italy. the country which has driven the Rumanian community crazy during these first 365 days of living together. It occurred because the high criminal rate (15 out of every 100 crimes are committed by Rumanian citizens, according to the Italian police) has caused a feeling of rejection towards the Rumanians, materialized in the Romano Prodi's Government new decree to facilitate the deportation of those who commit crimes in Italy.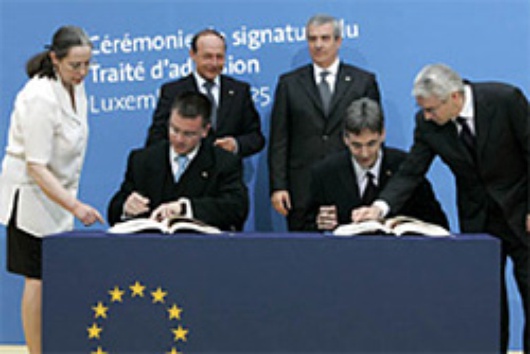 Seville, one of their preferentes

The integration of Rumanians and Bulgarians is, no doubt, one of the challenges the European Union has to face, a reality that is, not only national but also ethic. We must not forget that the gipsy minority represents almost a 5% of the Bulgarian population and roughly a 10% of the Rumanian one. The marginal situation in which most of the gipsy population live (in Bulgaria, 60% of gipsies of labour age declare they are unemployed) causes them to be the most likely community to pack and regard the European adventure, as an answer to their situation. And here is where Spain plays an important role, since it is the main recipient of these countries' immigration, with a Rumanian community which exceeds the half a million inhabitants and a Bulgarian population close to one hundred thousand people. If we investigate which cities have had the greatest increase in their population coming from both countries, we learn that Seville leads the national ranking, because its population has multiplied by six the number of Rumanian citizens ( the great majority belong to the gipsy ethnic group) who live in the Sevillian capital in just one year, passing from 1,300 to 9,000.

Towards the economic convergente?

Bulgaria and Rumania' joint GDP represents only 1% of the total of EU , while its population exceeds a 6%, which clearly illustrates that today, they are well at the back of the Union and gives an idea of the long way they have ahead towards the economic convergence with the rest of the EU countries. If we consider their per capita income, they don't come off well, either (it represents one third of the average community income). This situation of clear weakness within the European Union has its advantages too, because both countries will receive during the three-year- period 2007-2009 financial assistance worth 13.000 million of Euros with a view to European funds, 30% of which will be destined to the agrarian sector. The race towards convergence has started; a slow but steady growth which is bound to change the Eastern Europe landscape we see these days. That financial assistance will help many people to avoid looking for good jobs outside their country, and will put an end to their condition of "immigrant exporting" countries, as there will be a great need of workforce to put in operation a great economic machinery. Today, Bulgarians and Romanians feel that, going hand in hand with Europe, their future will be more prosperous than it was one year ago. However, as the Bulgarian president Georgi Parvanov rightly said, " our success as a country won't depend on the European funds, it will depend on our work."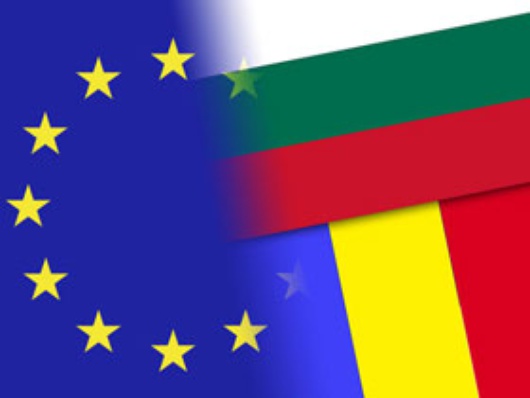 Álvaro Sánchez

Translated by

Diana Irene Arancibia