An open dialogue between young Europeans and the US
Published on
During our last debate, cafebabel's audience didn't lose its opportunity to be listened to by the US Public Diplomacy representative. Surrounded by around 40 young Europeans, Colleen Graffy shared with us her view on transatlantic values and cultures.
With the US deputy Assistant Secretary of State for Public Diplomacy, Colleen Graffy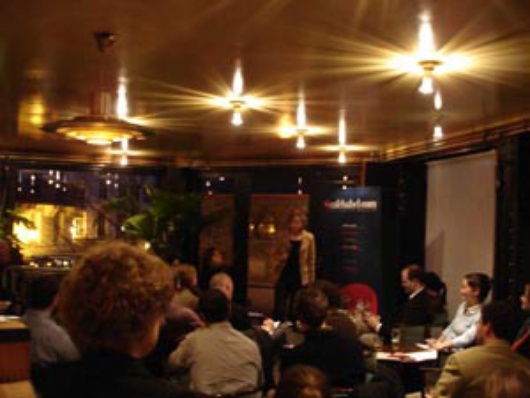 Attendants felt then free to pose questions on hot topics, such us Iraq or the war on terror. The young audience wanted to clear out how the use of force clashes with western values and democracy and to find out Europe's role in this field. When the public was asked to point out outstanding issues where EU-US relations should really work their way, improving communication and the idea of a transatlantic common market came up as fields where to join forces.
Cafebabel Bruxelles thanks its special guest speaker Colleen Graffy as well as the US Mission to the European Union
Author: Mariana Suijkerbuijk