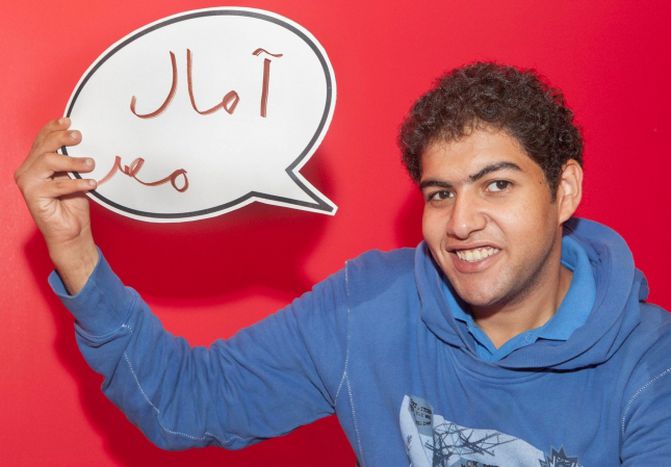 Amal, first Arab international film festival in Spain
Published on
Translation by:
Elaine Jordan
Now in its tenth year, the international Euro-Arab film festival is one of the biggest showcases for Arab audiovisual work in Spain. The event awakens the audience's awareness of this film type to a level which more than matches the big film premieres of European cinema
All 31 films entered for the official part of the six-day competition capture the current political, economic and social situation in Arab countries. Some audience feedback states that 'it's a really fine selection, capturing a desire for freedom. However, many others agreed the documentaries screened between 14 and 20 October did not deal with political events happening in Arab nations over the past few months. This comment is backed by the absence of any films offering a firm post revolution period and therefore the fight for change carries on.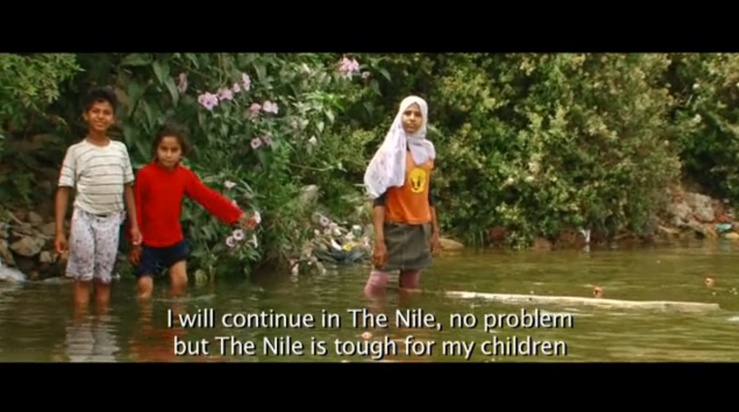 Despite this, the Amal festival still plays an important role, thanks to its desire to reflect what is happening day-to-day in these countries. The works being screened were not only reaching out to the Arab people, they also strove to connect with a western audience. All films had an element of humour, reflecting a small sense of hope, similar to a vibrant society which was hopeful of an Arab rebirth. Five elements cemented this film festival as a genuine celebration between Europe and the Arab world:
1. Location: essence of theatre and city
What better place to celebrate this festival than the Teatro Principal of Galicia's capital city. It's a theatre full of magic and history, giving an air of intimacy and comfort to the films. These are essential qualities for drawing the audience into a series of images. The old floorboards and theatre wings give way to achievement and the fight of the Arab people.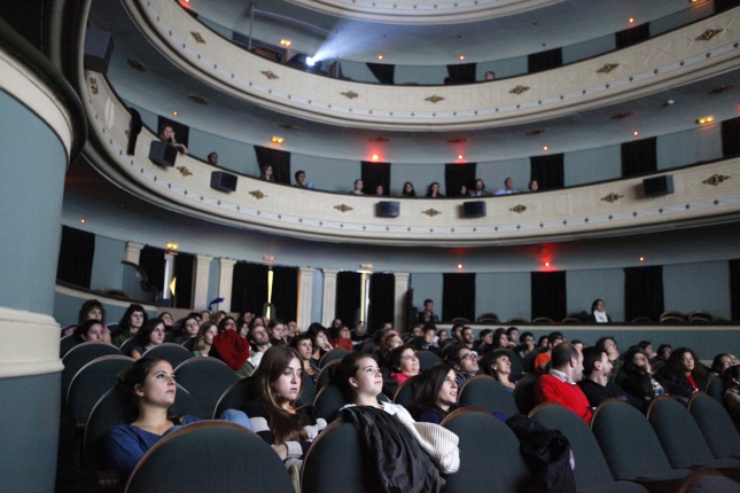 Next to all the glitz and glamour of the big hollywood award ceremonies, small festivals like this show that the true essence of celebration lies in the film content and the atmosphere of healthy competition it creates. The fact this festival takes place in Santiago de Compostela, a city that was crowned European capital of  culture back in 2000, is a genuine reason for adding this event to your calendar.
2. Huge support for documentary films
Very few festivals devote this much time or space to documentary films. Perhaps it's the very essence of Arab cinema which produces this type of film. Yet the more traditional fiction film has not been abandoned for documentaries. 'Most of the films being screened here are chosen for their humour and the creation of a creative current,' indicates Alfonso Pato, a Galician screenwriter from Pontevedra. To go for reality in its purest form, with no gimmicks or special effects, works very much in their favour. This type of film stretches the boundaries of cinema.
3. Jury suffers big 
Many films of different genre and subject matter have been submitted to the festival throughout the course of the year. 'It's impossible to choose films which reflect all the problems in Arab countries, even if this takes away a feeling of hope from them all,' says the head judge and Franco-Moroccan actress Sanâa Alaoui. The final decision has been tough, but clearly the real winner at this ceremony is Arab cinema's heightened profile.
4. Support from new technology
Who would have thought when this festival first started out that it would be possible to hold a debate in real time with Holland? Advanced technology plays a key part in the development of this event and has led to better interaction between the public and technical team linked to those films in the competition. Question after question has been raised across the same wavelength: enjoying Arab cinema.
5. Audience's love of debate
'All the films in the festival should be viewed within a socio-political context,' declares Tahar Houchi, director of the Geneva international festival of eastern cinema and jury member in Santiago. 'The Arab Revolution and constitution of new democracies are not subjects that are dealt with very much.' Debate surrounding the impact of the Arab spring would not have taken place if it hadn't been for the dedication of the audience. There was no let up in the debate and deliberation on this subject throughout the whole six-day festival.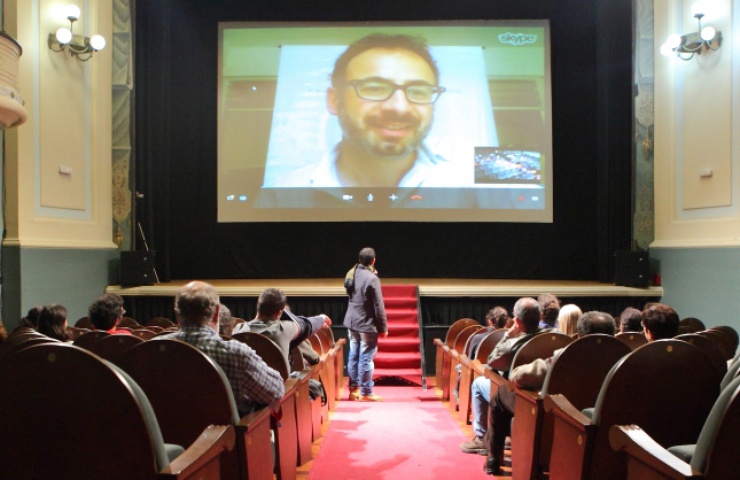 Nobody leaves the theatre stalls with a shadow of a doubt about the audiovisual works on show. It's surprising to see how a city thousands of kilometres away from those countries represented on screen is still curious and keen to learn more about the unknown.
Images: main and in-text © Amal festival; © Mohamed El Wassifi/ vimeo
Translated from "Amal" significa "esperanza": cine euroárabe en 5 claves