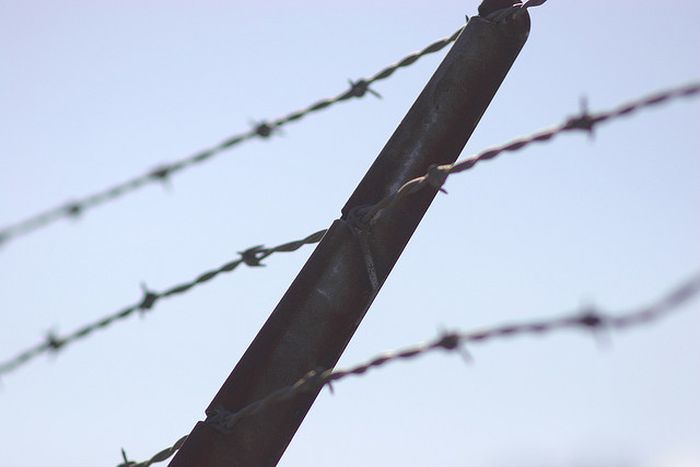 All the C.I.A.'s men - a "black site" prison in Poland
Published on
After 10 years yet an­other in­for­ma­tion about se­cret CIA pris­ons in Eu­rope came up. Leszek Miller, who was a Pol­ish prime min­is­ter while the "black site" has been used, de­nies every­thing. But the fact, that the CIA has tor­tured pris­on­ers of war in the Stare Kiejkuty vil­lage, is no longer an open se­cret and Pol­ish au­thor­i­ties will have to reckon with some se­ri­ous charges.
"It sounds like a Hol­ly­wood movie sce­nario" - said Miller in the TV in­ter­view. And so the story writ­ten by Adam Gold­man, The Wash­ing­ton Post re­porter. It all started in early 2003 when two CIA of­fi­cers ar­rived at the head­quarters of Pol­ish in­tel­li­gence in War­saw with $15 mil­lion crammed into a pair of large card­board boxes. There they met with Col. An­drzej Der­latka, deputy chief of the in­tel­li­gence ser­vice. They con­cluded a gen­tle­man's agree­ment under which the Poles will rent an old villa in Stare Kiejkuty to Amer­i­cans. CIA needed a quiet fa­cil­ity to in­ter­ro­gate al-Qaeda sus­pects dur­ing the on­go­ing War on Ter­ror. Amer­i­cans have ap­plied to Poles the old rule "don't ask, don't tell" - Pol­ish in­tel­li­gen­ce­ did not know what was going on in the es­tab­lish­ment, be­cause they were only let­ting into the din­ing room, but they did not want to know. The villa in Stare Kiejkuty was the most im­por­tant el­e­ment of the "black site" pris­on sys­tem cre­ated by the CIA after the at­tacks of 9/11 (they were also in Ro­ma­nia and Lithua­nia).
poland - a coun­try for rent
We, Poles, are send­ing a won­der­ful mes­sage to the world - that we are some kind of ba­nana re­pub­lic, which can be eas­ily used by any for­eign coun­try with big money. Jacek Pro­tasiewicz, MEP from the Civic Plat­form (the rul­ing party) said - "money, as I un­der­stand it, were re­im­burse­ment for adapt­ing the build­ing for U.S. in­tel­li­gence. It is good that Amer­i­cans have paid, and not us. Be­cause if Amer­i­cans have needs in Poland, they have to pay for it". 
It is in­ter­est­ing that no­body knows any­thing. Pol­ish au­thor­i­ties and pub­lic opin­ion are shocked, al­though ar­ti­cles on the topic have been pub­lished in "The Wash­ing­ton Post", "The New York Times" and "The Wall Street Jour­nal". A for­mer vice prime min­is­ter, Roman Gier­tych, said that these il­le­gal ac­tiv­i­ties are a crime against Poland. The Min­is­ter of For­eign Af­fairs, Radosław Siko­rski, does not com­ment, be­cause the case is under two in­ves­ti­ga­tions.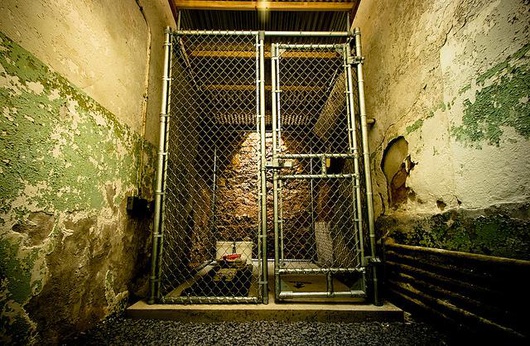 The for­eign one is con­ducted by The Eu­ro­pean Court of Human Rights in Stras­bourg re­gard­ing Abd al-Rahim al-Nashiri. He was ac­cused by Amer­i­cans to be part of the ter­ror­ist at­tack on the USS Cole in 2000. The CIA has tor­tured him, be­cause the of­fi­cers could not agree as to the role he played in the at­tack. In May 2011 al-Nashiri filed a case against Poland with the Eu­ro­pean Court of Human Rights, which this year will give a rul­ing. If Poles lose it, they will face se­ri­ous con­se­quences.
The do­mes­tic in­ves­ti­ga­tion has been con­ducted since 2008 in War­saw, but in Feb­ru­ary 2012 the case was trans­ferred by At­tor­ney Gen­eral, An­drzej Seremet, to the of­fice in Kraków, be­cause, for him, the area is more fa­mil­iar. Ac­cord­ing to the Pol­ish media, in­ves­ti­ga­tors were ready to apply for the State Court for then Prime Min­is­ter Leszek Miller. The case went to Kraków to have been dis­con­tin­ued.
What's eat­ing poland
But what Pol­ish jour­nal­ists do not no­tice is their own de­feat. It was Amer­i­can media who have dis­cov­ered the truth about the net­work of se­cret CIA pris­ons in East­ern Eu­rope. Stare Kiejkuty is only three-hour drive from War­saw. But it ap­pears to be too much. Politi­cians have de­nied any knowl­edge about se­cret CIA op­er­a­tion and the duty of the fourth es­tate is con­tin­u­ous de­mand­ing the truth. But Pol­ish jour­nal­ists pref­erred their cushy jobs in War­saw, while cov­er­ing an­other mean­ing­less po­lit­i­cal wran­gling. But this is PR, not a jour­nal­ism.
The War on Ter­ror in­volves con­stant dis­charg­ing of the blame on so called "rot­ten ap­ples". In this case Pol­ish au­thor­i­ties blame the United States. Yes, Amer­i­cans have used us as an ally, but we only splayed out our hand in the wel­come ges­ture. Poles rented the villa thus get­ting rid of any bad con­science - and so they wanted the whole re­spon­si­bil­ity to fall on the U.S. For $15 mil­lion the state's in­de­pen­dence was sold, and the money was enough to lose in­ter­est on who is com­ing to the coun­try. Amer­i­cans just wanted a place where they can do every­thing that they are ashamed to do at home. Pol­ish of­fi­cers were so pleased with them­selves, that they did not no­tice, while de­ter­min­ing price list, that the rates in this sec­tor re­volve not around mil­lions, but bil­lions of dol­lars. Thanks to the "black sites", Poland has be­come just an­other po­ten­tial tar­get for ter­ror­ist at­tacks. 
Leszek Millers' de­nial means one of two things. He is ei­ther a cyn­i­cal liar and wants only to save his own skin or he re­ally had no idea what was going on around him. And I am not sure which of these things is worse.