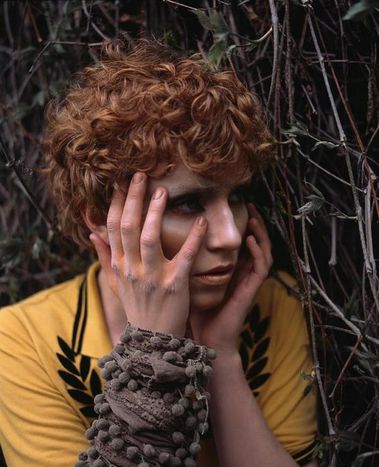 Alina Orlova, free atom on Lithuanian indie music scene
Published on
In the shadows of a nuclear station, an artistic proton was born in the outskirts of Vilnius. No, she's not a mutant; she's a 23-year-old musical 'ice bomb', as the French media has called her
As any member of a green political party would preach, growing up in the district of a nuclear station has its after-effects. In Europe, we're in a climate of fear about nuclear stations in general. But for Alina Orlova (Fargo records), those same nuclear stations were a sine qua non condition for food and shelter. Her father worked at the soviet-built Ignalina nuclear station that the European union shut down in 2010; such is the price to pay for Lithuania entering this elitist club, led by French and German croupiers getting stingier by the day. Alina was one atom amongst many others from Visaginas, a town built around the power plant.
Soviet childhood
'It's not nice down there, not at all, but it is interesting, bizarre,' she explains. 'You can still see remnants from the soviet union, from this utopian construction that was never brought to life.' Alina pined away there in her adolescence, but did it with creativity. 'I read and drew a lot. After that, I began writing and singing - my way. There aren't many things to do in such a small village. Of course, you can drink and hang out with your friends, but if you don't have many, you have to do something.'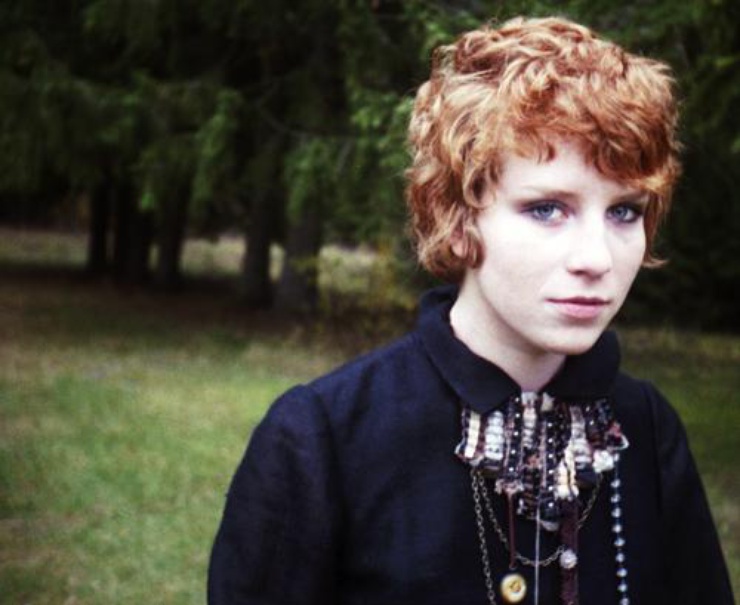 Alina's explosion didn't have anything to do with being exposed to the much appreciated local beer Svyturys. She turned towards other atoms from the more versatile category of 'art'. Her first combustion happened during her piano lessons. The second came when she was thirteen and her parents brought home a record player. The musical concoction boiling under Alina's golden mane exploded; probably due to the permanent contact with her father and his colleagues from the power plant. 'Little by little, I wanted to express my own emotions. I had a lot of those at the time. I sang for my friends. I published my poems and my songs on Lithuanian web pages, such as dpoezija. Thanks to the internet, I got to know people in Vilnius. But it made no sense to record a demo in Visaginas, so they proposed me to come make a demo with them because they liked my music. Slowly, I started having concerts in smaller halls...' It was too late; a nuclear reaction had already started. When Orlova met Lauras Luciunas, an artists' manager in Vilnius, a newly discovered atom was created. Its characteristics were recorded on her first album Laukinis Suo Dingo in April 2010.
Just doing music
Squashed on a canapé in a huge cold back room of a hall in Kaunas, the second largest Lithuanian city, Alina and her three musician friends are getting ready to perform in an hour and a half. Orlova, now a young rising star of the independent Baltic scene, struggles to stick to the facts, seeing as the explosion was so brutal and unpredicted. 'These record labels, as they call them, started asking me if I would like to record and release my music. I was afraid that I didn't know enough, that I wasn't at the top of my game, but we started. And then we just did it.' It's no wonder that words are failing her. Orlova, a smiling, sweet girl with a dreamy look and reddish curls, sits there fiddling with the sleeves of her turquoise pullover. She is the core of the reaction. Endless electrons turn around her. She looks at them, sometimes worryingly, sometimes she's laughing about them; it's all about her love of painting, her passion for words, her magic touch with the piano and the vocal chords aiming for high-pitched tunes.
'I was afraid that I didn't know enough, that I wasn't at the top of my game'
Ever since the explosion, the chain reaction is continuing. The influential cultural French weekly Les Inrocks pronounced Orlova to be an ice bomb, or a 'bombe glacée'. She is so successful in England and Russia that she prepared a second album in May 2011, Mutabor, where she also sings in the languages of these two countries. Lauras Luciunas says it's hard to contain the energy of his protégée. 'In Russia, ten times as many people want to see her perform as they would across ten concerts in France.'
Story of a mammoth
Are the Russians jealous of their little Lithuanian neighbour who has managed to find a free atom and 'infect' so many people in such a short amount of time? As with every chemical reaction, the secret lies within the combination. In Gargaras, a former fur factory-cum-concert hall, Russian spies are in the crowd in Kaunas tonight. They are not disappointed by what they see. Alina shakes her fiery mane in line with her ever-moving body, as the violinist next to her hums her songs. The audience quickly gets into the groove.
Together, they sing the story of the last mammoth who wanted so badly to die as he watched the skeletons of his cousins in the museum with melancholy. Only God could possibly understand his sadness. What followed was the story of a brotherly, happy society without wars that we can observe from earth, on the moon. There are many other stories like this, taken from Alina's poems and transformed into laconic, fascinating musical pieces in an atmosphere reminiscent of Björk, her northern neighbour, and Regina Spektor, from the west. From the moon, witnesses report that even the stars got carried away by the nuclear explosion, caused by a calm and smiling core - a 23-year-old Lithuanian free atom.
Images: courtesy of © official myspace page Alina Orlova
Translated from Alina Orlova, l'atome libre de la scène indé' lituanienne