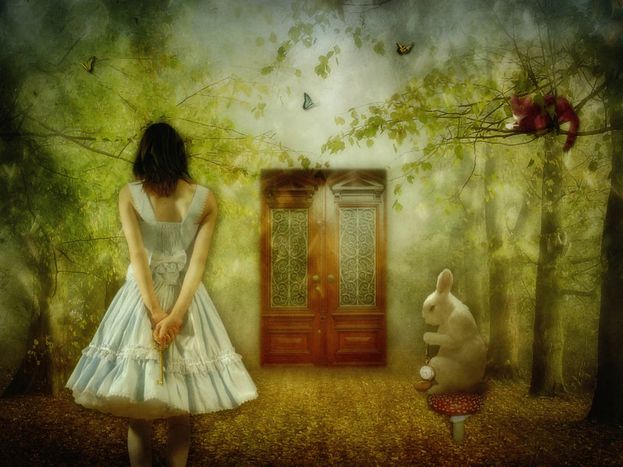 Alice in Belarus (Wonderland): politician tries to enter local elections
Published on
Translation by:
Peter Robbins
This is the story of Olga Karatch, a Belarusian dissident and 'Nash Dom' human rights activist, and her participation in local elections in Belarus. Those were in May 2010, but Olga's testimony has lost none of its relevance. Unfortunately, it's all too synonymous with the state of Belarusian politics as a whole, and with elections looming on 19 December
I love going on quests. If I didn't, I wouldn't have become a politician. However, unlike in a computer game, my mission to gain election to the city council started with a series of puzzles even before the game had officially begun. When I registered my intention to run, I was presented with a letter from the tax inspectors. Why only me? Why thanks to a personal delivery from the hand of the chairman of the electoral commission? I fired off these questions in a letter to the tax office. I am still waiting for a reply.
Curiouser and curiouser
Just like Alice in Wonderland, I realised that things were getting more bizarre by the minute. I had recently found out that the cars belonging to my family and friends were on the police's list of stolen vehicles. These puzzles came to a head on 7 April when my husband's car was confiscated. The fact that the car's true owner was sitting at the wheel at the time clearly made no difference to the police. This particular brand of logic invented by the Vitebsk police is something that even their colleagues find hard to comprehend. Just imagine the surprise of provincial officials when the 'stolen' car was found to contain 10, 000 copies – an entire print run – of the legally registered newspaper Vitebski Kurier('Vitebsk Courier'), the only medium available to the opposition in my area, and which I publish. When the officials phoned their headquarters in Vitebsk, any lingering doubts swiftly disappeared: the car had only been requisitioned to get at the newspapers inside it.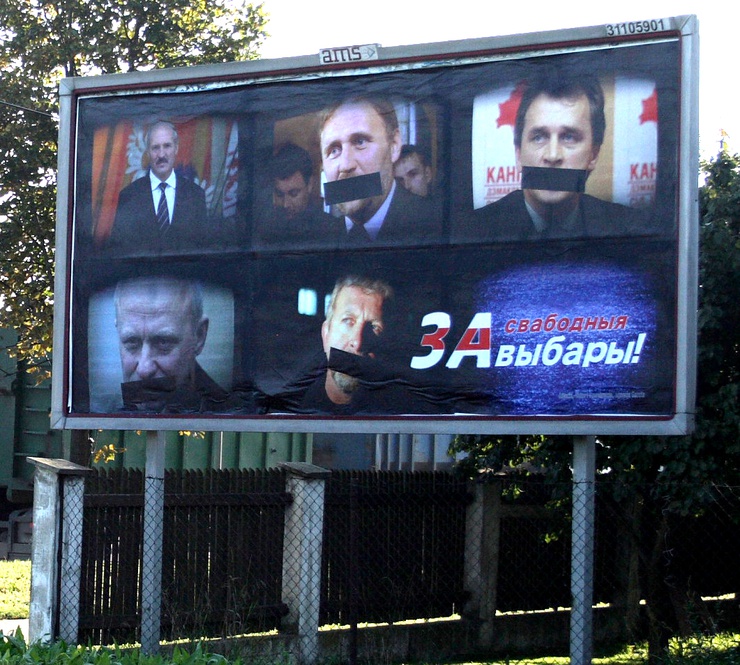 Arranging a meeting with my voters was a real challenge. On 10 April, my representative sent an official letter to the administrative bodies of the Oktyabrsky district of Vitebsk, notifying them of my intention to hold meetings with my voters on 12 - 14 April around their housing estates. The reaction was swift. The official reply #01-19/19В signed by Mr V. A. Galanov, the First Deputy to the Head of the Administration, read: 'The only place permitted for meetings with voters is the open-air stage located at 63-1 Pravda Street.' Well then, so be it.
On 14 April, I telephoned the three other candidates in my ward to propose a debate to be held at the only place permitted, the open-air stage located at 63-1 Pravda Street. None of the candidates said they had arranged their own meetings for the same time. And yet around 6pm, shortly before my meeting was due to start, I received a telephone call from a man who introduced himself as a Mr A. K. Kondratovich, Deputy Head of the Administration of the Oktyabrsky district, who told me that my meeting had to be cancelled because another candidate had already reserved the location earlier in the day and did not want me to be there.
I have always been aware that, in Belarus, an independent candidate needs some extra-special skills, such as moving at the speed of light. I had just 3, 600 seconds to act. Although there was no time to warn my voters that the meeting was cancelled, I had to at least protect them from accusations from officials that they had been participating in an unlawful assembly. I quickly faxed off a complaint to the regional electoral commission. Armed with a copy of Mr Galanov's letter allowing me to hold my meeting at 62-1 Pravda Street, I rushed to the voters' meeting.
When I got there, the place was already full. A university song and dance group had been strategically positioned across the entire stage. Had its officers filed the relevant documents asking for permission to use the location on that day? I doubt it…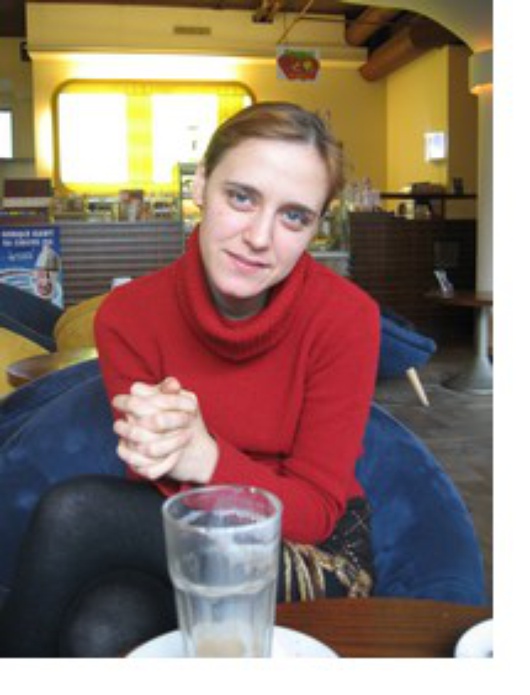 The candidate who had allegedly reserved the space before me stood rather apologetically to one side. I attempted to discuss the problem with him and reach a compromise that would get us out of the situation, but no help whatsoever was forthcoming on his part. It was clear that he was not going to meet any voters on that day, either his or mine. On 15 April, the regional electoral commission reprimanded me for having disrupted a voters' meeting held by another candidate.
As time went on, things just kept getting curiouser and curiouser. My meetings with voters have been attracting an enormous amount of attention from the authorities. At every debate, I can count on the presence of police officers, including the local governor himself, all of whom have been turning up to my meetings during their work hours.
On 15 April, I had a second conversation with the local authorities, during which we managed to thrash out what was, to a certain extent, a compromise regarding my meetings with voters. My 'election' quest continues. Soon, it will become clear how much value such official declarations actually have. Nevertheless, I cannot help feeling that events even stranger yet are still round the corner.
A few days before the elections, Olga sent a text to the editors, which started with the words: 'I was telephoned by two members of the electoral commission and informed that my candidacy had been revoked for handing out green balloons to children in my ward. Of course, the balloons had no names on them – neither mine nor anyone else's. I suspect that if it hadn't been the balloons, I could have been struck off the list of candidates for my green scarf. As Alice was told in the CS Lewis story, 'Why, the fact is, you see, Miss, this here ought to have been a red rose-tree...'
Images: (cc) pareeerica/Flickr; poster (cc) -mik-/ Flickr; Lukashenko (cc) Tarkowski; Olga © Natalia Sosin
Translated from Alicja w Kraju Białoruskim – relacja z wyborów lokalnych