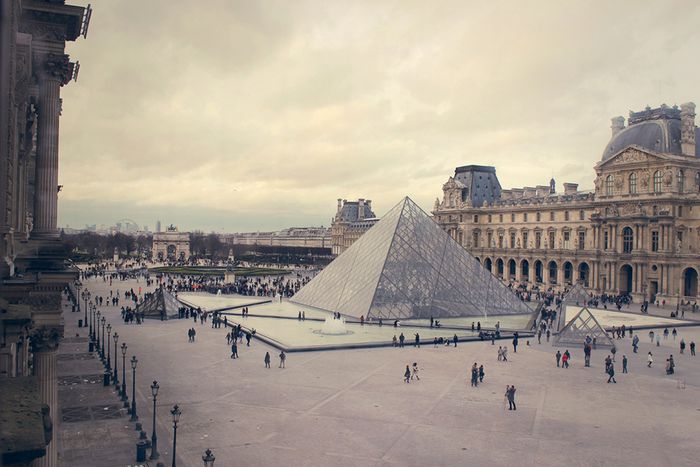 Agenda from February 25 to March 2, 2008
Published on
One week in Paris.Maison de l'Europe, Conference for the 90th anniversary of the Republic of Estonia, Feb. 21 from 10am. To 6.30pm. Theme: Estoniaand France, common grounds in the European construction: dream or reality ? Where ? Maison de l'Europe, 35-37 Rue des Francs-Bourgeois 75004 Paris PH.
The film "Toutes les télés du monde : Estonie" (2006, 26 min), made for ARTE by Claire Chognot et Marc Aderghal will precede the debate
For further informations and the program: Embassy of Estonia
Email : estonie@mfa.eeor call the Embassy : 01.56.62.22.04
Exhibitions
« Paris la métisse », designed and produced by photographers and authors Florence Batarière & Morgan Haël Jypsian ; exhibition offered by theMairie de Paris.
Where? Hôtel de Ville , Metro Hôtel de Ville
When? From Feb. 6 to March 1 from 10amto 7pm Monday thru Saturday
For more details, website of the City of Paris
Festival Ciné Rail, Les 7 Parnassiens, from Feb 20  to Feb 26
The edition will feature « nomadic » movies form all over the world: 39 fiction shorts from 18 countries and 9 documentaries from 6 different countries reviewed by a jury and presented to the public during the festival.
Cinéma les 7 Parnassiens 98 Bd Montparnasse, Métro Montparnasse
For the program, visit the official website: www.cinerail-fest.com
45° édition du Salon international de l'agriculture, from Feb. 23 février to March 2 , Espace des expositions Porte de Versailles, from 9amto 7pm – Late night opening on Friday, Feb. 29 till 11am.
How to get there? Metro : line 12 - Porte de Versaillesstation, ligne 8 – Balardstation
How much?
Full price:: - 12 €
Children (from 6 to 12) : - 6 €
Children(under 6) / Visitors with Limited Mobility: free
Group (minimum of 15 people): 10 €
Students and farming schools: 6 €
Movies
Bienvenue chez les Ch'ti, directed by Dany Boon, in theaters on Feb. 26
The film that North of France waited for so long was finally released over there this weekend; Paris, for once and it does it no harm, will have to wait! However, as an appetizer, you can visit the official website of the film and get a foretaste of this provincial humour Dany Boon managed to export so well…
Sophie Helbert