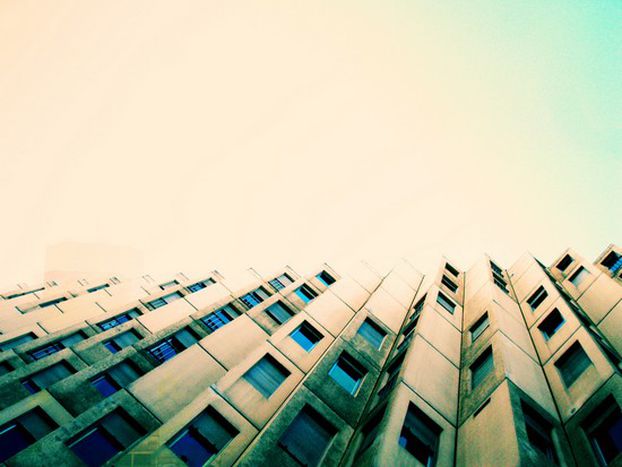 After tragedy, French psychiatry toughens up
Published on
Translation by:
Natalie Huet
Following the 2008 death of a student stabbed by a schizophrenic man who had slipped out of a psychiatric hospital, ever-present president Nicolas Sarkozy demanded an 'in-depth reform' of the French psychiatric system. An outline was announced less than three weeks later, on 2 December
A reform reminiscent of pre-war asylums: president Nicolas Sarkozy's suggestions to reform French psychiatry feature a tougher stance on forced hospitalisations and the 'securing' of psychiatric institutions. The president especially plans to allocate thirty million euros (£27 million) to 'better control admissions and discharges', equip some patients with a satellite positioning system or create new isolation rooms. Four units for difficult patients will be created, adding to the five already existing in the country. We hear it quite often: French psychiatry is in bad shape. Above all, it has to face its contradictions. 
More hospitalisations, less resources
Under French law, the local prefect can order hospitalisation under constraint on the basis of a medical certificate, when the patient's psychiatric disorders are a threat to public safety or public order. Hospitalisation at the request of a third party simply requires two medical certificates. Since 1992, the number of such forced hospitalisations has more than doubled in France, exceeding 70, 000 each year—a figure three to four times higher than in the United Kingdom, Spain and Italy.
Meanwhile, though France rests above the European average with ninety psychiatric beds per 100, 000 inhabitants (Eurostat 2008), over 50, 000 beds have been closed in the past twenty years. Faced with a growing number of hospitalisation requests and a concurrent shrinking of budgetary resources, hospital personnel deplore their ever more difficult working environment: 'We increasingly carry out a psychiatry of turnover,' complains nurse Nadia Missaoui in a Le Monde article dated 21 November. 
A 'dramatic' situation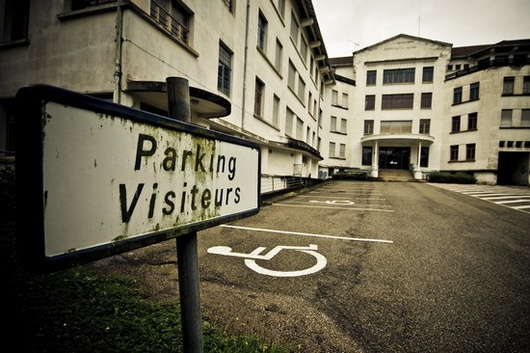 Hospitalisations are becoming shorter and shorter, while treatments need several weeks to take effect: patients are release before they are even stabilised. Too often, they fall into a vicious circle of hospital-street-prison. It is estimated that less than 5 percent of the French suffer from chronic psychiatric disorders, compared with more than a quarter of the country's homeless and a fifth of its prisoners: whether they are roaming around the streets or locked up in cells, many of the mentally ill are insufficiently cared for. 
In a report released in December 2007, the European committee for the prevention of torture (CPT) depicted the state of psychiatry in French prisons as 'dramatic'. In particular, these experts of the European council denounced the fact that detainees suffering from serious psychotic episodes are often placed in isolation quarters, or even in disciplinary quarters. The report mentions patients forced to stay naked in an isolation cell for two to seven days, under surveillance of the prison staff, while waiting to be hospitalised. 
In this context, Sarkozy's tough approach disregards the expectations of both patients and staff, further dehumanising psychiatric care. To be discharged from a psychiatric hospital—even for a single day—patients already need the permission of their psychiatrist, as well as the local prefect in the case of constrained hospitalisation. 'Patients start out with day outings in their family environment, or accompanied by a nurse. If it goes well, they may get permission to go out alone, but always in a very gradual manner,' explains professor Jean-Louis Senon of the French federation of psychiatry. These discharges contribute to the gradual reinsertion of the patient into society.
Sarkozy's tough approach dehumanises psychiatric care
Sarkozy's reform will make these outings more difficult: the prefect will decide whether patients may leave the hospital grounds upon recommendation of a 'college of three medical staff: the psychiatrist in charge of the patient, a nurse who knows the patient's habits and a psychiatrist who has not looked after the patient.'
Culture of fear
Again on 27 December, the French media went abuzz with the news of the 'escape' from a hospital of another 'dangerous schizophrenic' who had previously 'massacred his grandmother's boyfriend with an axe.' Such media coverage, along with the president's latest proposals, reveals a dangerous confusion between mental illness and delinquency. Even M Gerbi, the lawyer of the family of Luc Meunier, the student killed on 12 November by a schizophrenic man on the loose, publicly stated that 'the tragedy of the Meunier family shall not be used as a pretext to a rushed reform that fails to state that all psychiatric patients are not dangerous.'
There is little reason to fear the mentally ill
Indeed, criminal statistics do not warrant a surge of scaremongering. In a report handed to the French government in March 2005, the violence and mental health commission had already stressed that 'in popular imagination, mental illness has always been associated with violence. In fact, the risk ascribable to mentally ill people (the percentage of violent acts that can be attributed to them) is weak. The rates estimated by epidemiological studies vary between 2.7% and less than 10%.' In other words, there is little reason to fear the mentally ill. If France continues to aim for an impossible 'zero risk', it should instead fear for its liberties..
Translated from La psychiatrie française, grand corps malade de l'Europe ?