Africans and more rap on wet Mediterranean doors
Published on
Illegal immigration and the state(s) of southern Europe - a seemingly never-ending waiting-process - for Warsaw-based EU border control agency Frontex to strengthen its network of coastal patrols, for funds, and for bilateral treaties to be established between Europe and African countries
As they wait, key regions - the Canary Islands, the Andalusian coast, Spanish enclaves in Morocco Ceuta and Melilla, and Mediterranean islands Lampedusa (Italy) and Malta – continue to 'welcome' pateras (Spanish for flat-bottomed wooden boats) in their waters. After the first en masse arrival-cum-crisis of illegal immigrants in the Canary Islands in 2002, the problem reached boiling point in 2006, climaxing with a peak in worldwide media interest. All the while, the cost of human lives remains tragically high: 154 African immigrants died on their way to Europe in pateras in June 2007 alone.
Lampedusa: a piece of Africa in Italy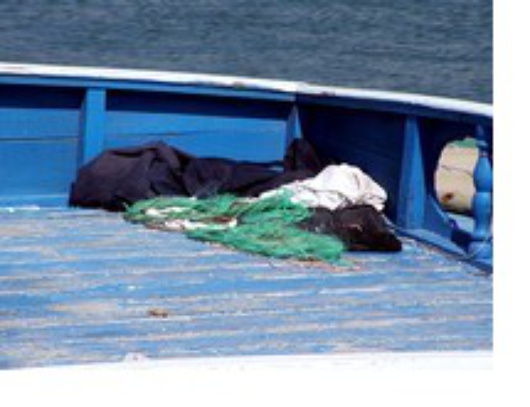 According to the Italian Ministry of Interior, during the first half of 2006, 178 boats with 10, 414 people onboard arrived in Lampedusa, most from sub-Saharan Africa, Morocco and the Middle East. They are usually sent on their way by Libyan and Tunisian human trafficking networks, in rickety boats and crowded, unhygenic conditions. The first test to pass is survival of the trip. The second difficult one is achieving refugee status. The 'reward' for passing the second test is hardly worthy of such a positive name: 'refugees' are usually detained in overcrowded camps.
Many don't even pass the first test. Giovanni, a Sicilian fisherman interviewed in 2004 by Radio France Internationale, confessed his terrifying experience of finding not just fish in his fishing nets, but parts of human bodies. Conditions have since worsened. In 2007 so far, 249 people have lost their lives on their journey from Libya to Italy - coming close in just six months to the total number of deaths in 2006: 302.
Clinging to tuna nets off the coast of grudging Malta
With 400, 000 inhabitants and one of the highest population densities in the world (with 1, 271 people per square kilometres, it comes seventh in the world), Malta has received about 5, 000 illegal immigrants since 2000. More than 1, 000 arrived since the beginning of 2007, a figure that is continuously on the rise. They come through the same Libyan traffic networks, but instead of reaching their intended destination in Italy, they mistakenly dock on Maltese shores, or shipwreck in Maltese waters.
Malta's reaction to a lack of funds and EU support has been to develop a reluctant policy of refusal to rescue shipwrecked illegal immigrants when they're not in Maltese waters. This has led to shocking treatment (or lack thereof) of immigrants by the authorities. For example, 27 ship-wrecked immigrants were found clinging to a Maltese-owned tuna pen on 23 June, 60 miles from Libya. They were denied rescue by the Maltese authorities for three days, and finally an Italian boat intervened in their favour. In a similar case a week earlier, Malta did not take responsibility for 51 Africans ship-wrecked in their waters, and this time it was a Spanish trailer that finally came to their rescue.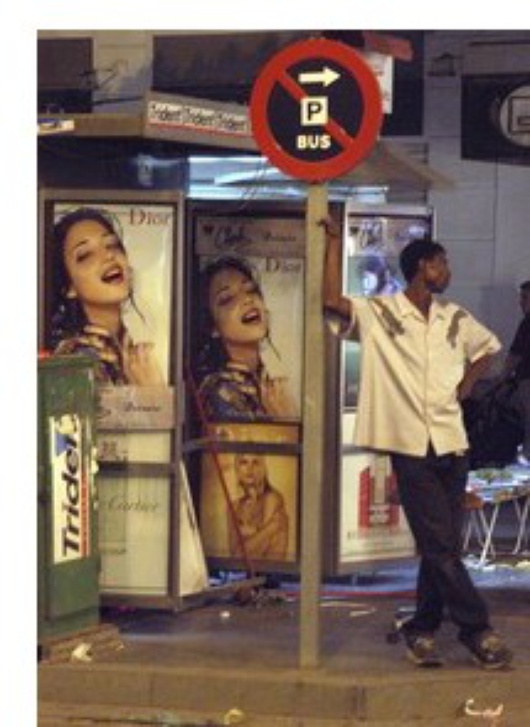 Despite international condemnation of the Maltese governement's cold attitude, the Maltese Interior Minister Tonio Borg insisted that 'Malta cannot take in all the migrants who say they do not want to go back to Libya.' Indeed, the consequences of migration pressures on the small island's population have led to xenophobic behaviour, epitomised in the much disapproved of suggestion of Maltese Labour Opposition MP Joe M. Sammut on 5 July 2007 to create a segregated bus service for the shantytown immigrants so they wouldn't 'mix' with the Maltese.
Spanish progress in dealing with illegal immigrants – African immigrants, that is
In contrast to Malta, Spain's progress on immigration policy seems promising. According to prime minister Rodríguez Zapatero during the yearly parliamentary debate on the state of the nation ('estado de la nación') which took place at the end of June, Frontex patrols have contributed to a decrease of 60% in the arrival of clandestine boats, 'which means that we have a completely different situation compared with last year, especially in the Canary Islands.' In addition, María Consuelo Rumí, Secretary of State for Immigration, said that 2007 has seen the repatriation of 25, 000 immigrants. Agreements between Spain and African sender-countries to collaborate against illegal immigration have also been reached.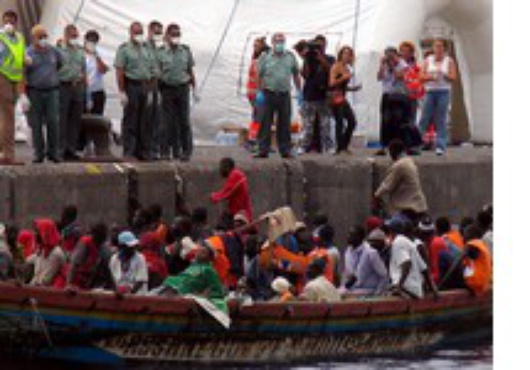 But the quintessential feature of that phenomenon, the patera boats, doesn't cease to invade Spanish waters. And it is not just a problem of quantity, as became clear in February 2007. The discovery in Mauritanian waters of a boat carrying 370 illegal immigrants to the Canary Islands highlighted just how complex the problem is: the 370 passengers were Asians, not Africans.
Photos Credits
Lampedusa: Corrado Matteoni/ Flickr
Malta: Dr John2005/ Flickr
Spain: megus' photostream/ Flickr