A discussion on cafebabel.com in an American University class
Published on
Last week the very program began. Appointment at the American University with Professor Shalini Venturelli (whose origins go back to Lucca, Italy), who runs the International Communication Department there. After an informal chat in her office Mrs. Venturelli says to me: "Let's go to give a class now". "How come?" I ask her, "Yes, no worries".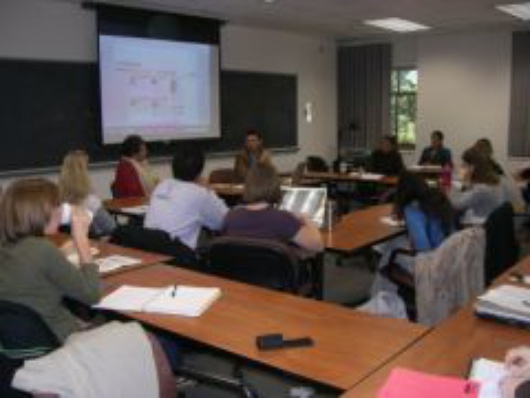 This way I end up in a classroom, with some thirty students from all over the world, to speak about European media, to show cafebabel.com (homepage but Eurotik as well and the slideshow of Comikazen that made me proud) and to deliver answers to a captivated audience: Americans of course, but also many Asians, Europeans…and many more.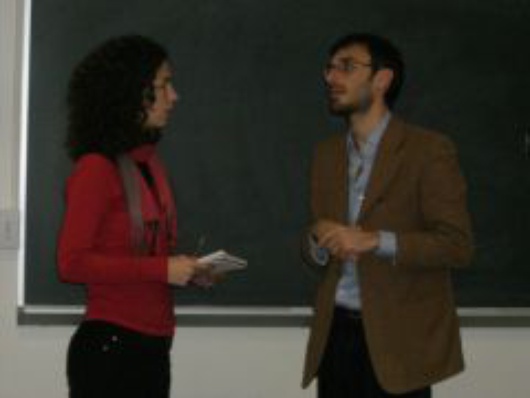 And afterwards the lesson given by Professor Venturelly about: how the approach with cultural policies changes in Usa, France, Germany and United Kingdom. The allusion to the US is enlightening if compared to the state of the EU nowadays. The issue the School of Chicago used to tackle was "how to create a sense of community in a multicultural country?" The answer : by the mass media. Does it recall you something?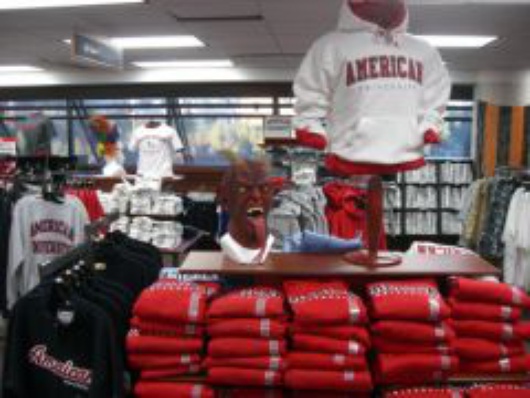 Something that struck me: the merchandising. I could not help buying the t-shirt of the University in which cafebabel has been discussed for the first time in the US.
P.S. The student I speak with is a Spanish who is going to write an article about cafebabel.com in a student publication.
Translated by Alessandro Mancosu.
Translated from Auf dem Lehrplan der American University: cafebabel.com