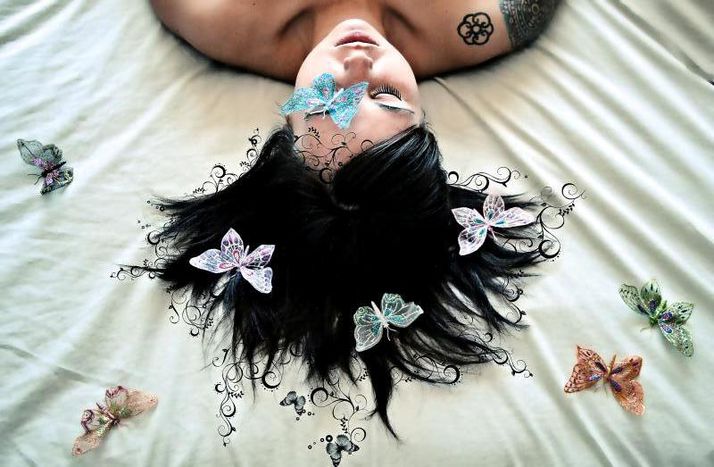 2011: God Bless Relativised Europe
Published on
'Happy' was our EU in 2011 – not 'blissful', in accordance with the Danish bible society's dumbed down translations of its revised new testament, released this year. The EU is still about 'unity in diversity', its guiding motto, but has also become about unity in losing faith
The nitty statistics on religion, sexual abuse and churchgoers in Europe may not show it, but there has been a reverse trend in 2011: we Europeans do believe, by token of no longer believing. We gave a new identity to the churches, cathedrals and chapels which dot the continent as tourist destinations, reference points and historical landmarks. For example, London's St Paul's cathedral became the squatted seat of the spin-off 'occupy' protests whilst one protestor in Romesmashed a statue of a virgin Mary on the streets. The new gods of these pilgrims were facebook and BBM, who gave their shepherds the strength to organise public gatherings from Syntagma Square in Greece to the Puerta del Sol in Madrid. Even the pope, who like the dalai lama visited a bit of Europe this year, joined the god of twitter in June, though it didn't stop him complaining about the 'relativism of our society'.
Relativised us
In his sixth year as pontiff Benedikt XVI is unhappy to see we Europeans continuing about our socially liberal ways. Sexual and intellectual freedom has always defined the deviant, secular EU; in 2011 Spanish bishop Demetrio Fernandez Gonzalez from Cordoba raged at the 'contraceptive mentality of our age' whilst events such as Prague's gay pride took their maiden voyages. Catholic Malta, the only EU state which until now hadn't allowed divorce, enjoyed its historic legalisation in June.
Economic prosperity is the reason why Europe better defines itself as a secular entity. Yet we cannot surmise that the dire straits citizens have been in since the onset of the financial crisis in 2008 have lead them on a more faithful road. Dutch journalist Henk A. Hofland damns the culture of consumption as having an 'eroding impact on religious belief'. A report from children's charity Unicef showed that the UK's obsession with materialism was one of the underlying causes of the riots and widespread looting which gripped society in August, as teenagers raided shops for designer clothes and goods. In public squares we trust, then, and in shops we do not.
God particle
In the UK, where a former prime minister famously 'outed' himself as a catholic convert only after his mandate and where more than one third of the population are 'not religious', 63% did not attend a place of worship in 2011. Huge numbers of Germans and Austrians also left the church in reaction to the covering up of paedophilia, which one study by the catholic church accused of being down to a 'hippy movement'. The truth about the rife sexual abuse in the church has been disgusting us from Ireland to Belgium, the Netherlands, the UK and even the orthodox church in Romania since last year. We managed to avoid being god-fearing even when a doomsday scenario hit Europe in April. Japan's Fukushima nuclear disaster changed the world in 2011, and its particles held the universe together as they flew to Iceland and France.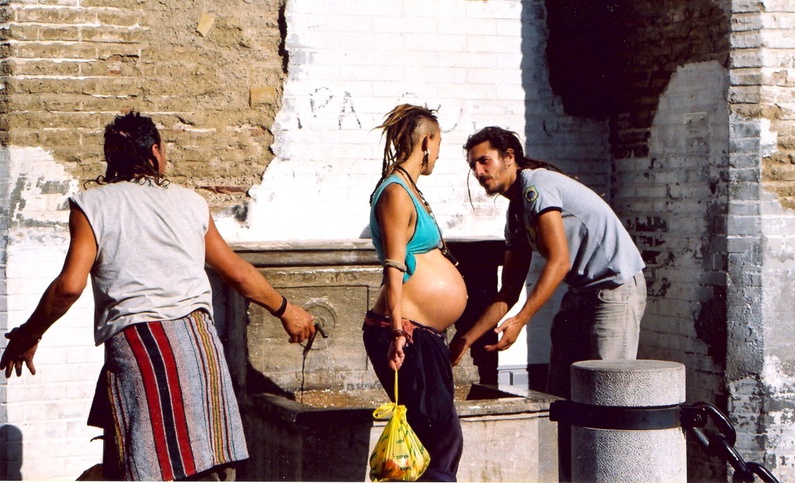 If less of us are going to church, how are we tackling religious freedom? To the north, tolerant Scandinavians were shaken by a single mass murderer who took on the role as Europe's unlikely 'saviour' and incarnated the most radical fear of islamist expansion by shooting dead 77 people in Norway, whilst islamists attacked Sweden. To our south, we were enthralled by the Arab people fighting fundamentalism and authoritarianism but repelled by moderate islamist successes of parties which they went on to vote for in their first ever free and fair elections. 'Freedom of religion or belief is a universal human right, which needs to be protected everywhere and for everybody,' stated the EU foreign chief baroness Ashton. Freedom of expression prevailed as an afterthought in 2011, as exemplified by the Dutch right-wing populist Geert Wilders being acquitted of inciting hatred against muslims. On the other hand 2011 saw christians become the most persecuted religious minority outside of Europe, as confirmed in an August study by the pew research center - yet European politicians under the bastion of the baroness couldn't even agree on an official condemnation of a new year's attack on a church in Egypt.
Over in the US, where god really does bless America, Naomi Wolf has described the 'new American dream' as consisting of 'a flock of chickens and a jar of pickles'. According to Wolf America, mother of the subprime crisis bathed in benediction, sees her citizens staying home and trusting themselves, not higher beings, in a crisis. Our 'new European dream' is about dealing with a natural erosion of trust and humility. After all, the 40% more Greeks who committed suicide in the first six months of 2011 than in the same period of 2010 are only expatiating someone else's crimes in our 'relativised' society. We've only revised our morals according to modern times.
Images: main (cc) mel!nka; in-text hippies in Granada (cc)muskva/ both courtesy of flickr/ video pope's speech stopped i Madrid by rain (cc) romereports/youtube