17th Sarajevo Film Festival: Movies and fun for adults? Not only…
Published on
By Nadine Ravaud
The 2011 Sarajevo Film Festival (SFF) also offers plenty of fun for kids with a selection of films for both younger kids and teens and a free family street fair.
This year's Children's Programme at the SFF proposes 13 feature, short and animated films for the pleasure of the youngest viewers.
With classic Disney productions like The Lion King (1994) converted to 3D last year, as well as the recently released Cars 2 directed by John Lasseter and Brad Lewis, the SFF can't go wrong.
Åsleik Engmark's Norwegian box office hit based on a classic children's book series, Twigson is about a naughty and quick-witted boy with his new imaginary friend, a funny-looking twig. Another Scandinavian production, The Great Bear by Danish director Esben Toft Jacobsen, offers spectacular visuals and sends kids on a mysterious journey through an enchanting forest. Also animated, the graphically intriguing A Cat in Paris (2010), by Belgian directors Jean-Loup Felicioli and Alain Gagnol, will make parents happy to join their kids for a movie.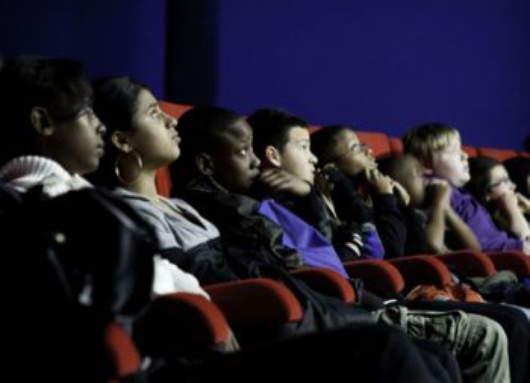 For the sixth consecutive year of the SFF, there is also a programme devoted to teenage viewers. This year, "TeenArena" will include 16 feature and short films, as well as a Best Teen Film Award, according to the decision of a teen jury and viewers' choice. The programme will screen two superhero movies: the romantic comedy-drama Griff the Invisible (2010) by Australian director Leon Ford and Captain America: The First Avenger (2011) by Joe Johnston, another super-production by Marvel Studios.
Advertised as a "Danish action movie for kids", Kidnappet (aka Lost In Africa) (2010) by director Vibeke Muasya is not to be confused with the 1994 eponymous movie. But kids in Sarajevo will probably have an easier time identifying with the comic characters of Going Our Way by Slovenian director Miha Hocevar. Set in a summer scouting camp by river Soča, it's the story of Aleks and his friends and how they defy the adults who supervise them.
The highlight for kids and teens during the SFF will probably be the "Orbico Family Day", an all-day entertainment event for the whole family organised on the last SFF day, Saturday, 31 July 2010. Aimed at reaffirming somewhat forgotten family values, the SFF's Family Day was inspired by a similar event that takes place every year at the Tribeca Film Festival in New York.
The event is co-organised by the Novo Sarajevo Municipality and the Orbico Company and will take place in the relaxing setting of the Vilsonovo Promenade, along the Miljacka river between the Hamdija Čemerlić Bridge and the Ars Aevi Bridge. An array of "street artists, interactive children's workshops, creative and educational workshops, different performances by young artists, musical performances, as well as many sporting competitions" will be available, according to manager of the Children's Programme Adisa Čančar.
Numerous organisations are set to take part in this event, seizing the opportunity for promotion in a friendly atmosphere while participating in a charity action. All the proceeds collected during the sale of promotional products during this year's Orbico Day will be donated to a local NGO called "Svjetlo", and will be spent on construction work on the premises of the organisation's Educational Centre for Social Inclusion.
Picture: blog.thechildrensmediaconference.com