17th Sarajevo Film Festival: A short look into previous Best Film Awards
Published on
By Nadine Ravaud
The first Sarajevo Film Festival (SFF) was held in late October 1995, as the siege of Sarajevo was still going on. The dream of a group of enthusiasts grew into the most important cultural event – not only in Bosnia-Herzegovina – but in the greater Southeast European region.
From an estimated 15 000 viewers during the war, the SFF now welcomes every year more than 100 000 people from all over the world.
If you ask Sarajevans, the first years of the SFF were the golden ones. With only a selection of 37 movies from 15 countries, viewers could benefit from the intimacy of a small event where it was not unusual to meet regional stars over a coffee after a screening. The first award winner for Best Film was Lars von Trier's ''Breaking the Waves'', which also won the Grand Prix at the 1996 Cannes Film Festival.
The following award winners reflected more challenging selections. For instance, the 1997 ''My Life in Pink'' by Alain Berliner told the story of a transgender child and his family in a suburban area somewhere in Western Europe. In 1998, Gaspard Noé's ''I Stand Alone'' depicted an aging working class butcher who has just lost his job, and is as bleak and bitter as movies come.
Regional directors have also won the most coveted prize, first in 2001 by famous Bosnian director Danis Tanović for ''No Man's Land'', a war drama set in the midst of the Bosnian War. In 2003, the excellent tragic comedy ''Fuse'' by Pjer Žalica followed the struggle of Muslim and Serb neighbours to imagine a future together in the small war-torn town of Tesanj chosen to host a visit of U.S. President Bill Clinton.
In 2004 and 2005, the renamed "Heart of Sarajevo" was awarded to Bulgarian directors Zornitsa Sofia for Mila from Mars and Georgi Djulgerov for Lady Zee. Both movies were "portraying contemporary life in Bulgaria, at the same time realistically and poetically", as described by the International Jury of the Film Festival in Trieste.
The only Turkish director who won the Heart of Sarajevo was Özer Kızıltan in 2007 with ''Takva: A Man's Fear of God'', featuring Özgü Namal as a humble and devout Muharrem facing his greatest spiritual crises. Only one Croatian director, Goran Rušinović, won the prize in 2009 with his drama Buick Riviera, an intense encounter in the USA between Muslim Hasan and non-Muslim Vuko.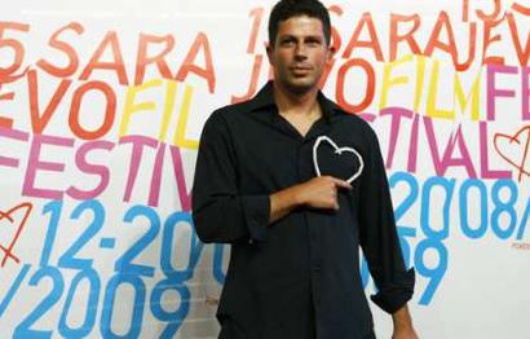 More recently, Vladimir Perišić's won the prize in 2009 for the controversial Ordinary People describing young Serbian soldiers unexpectedly forced to question the morality of their profession after being enlisted to execute civilian prisoners at a remote facility in the countryside. In 2010, another Serbian director, Nikola Ležaić, won with ''Tilva Roš'', which followed a group of skaters from Bor, a small mining town in eastern part of Serbia, during their first summer after finishing high school.
The 17th SFF will be held in Sarajevo from 22 to 30 July and presents a wide programme selection of both competitive and non-competitive films – mostly from the region of Southeast Europe. Ten movies will be competing in the 2011 Competition Programme, with a record of seven debut films and one second-feature film.
A few movies have already caught the attention of critics: the Albanian movie ''Amnesty'' by Bujar Alimani about a tragic love story in contemporary Albania, and a Greek film Wasted Youth by Jan Vogel and Argyris Papadinitropoulos focusing on current events in Greece and how two individuals want to change the world. Noteworthy movies also include ''Loverboy'' by Romanian director Catalin Mitulescu and Ascent by Montenegrin director Nemanja Bečanović.
Picture: Reuters