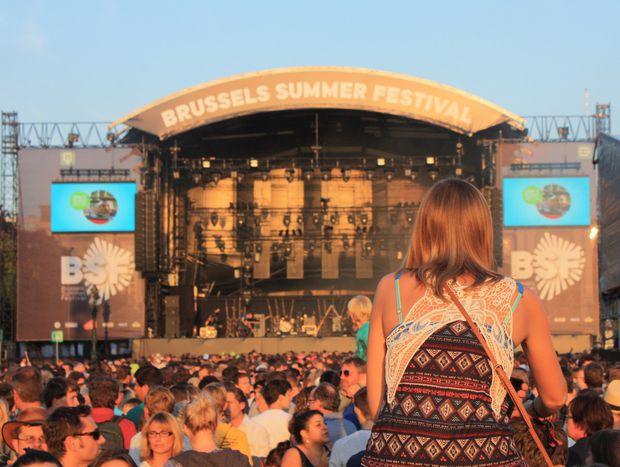 10 Days of Music at the Brussels Summer Festival
Published on
This year, the 14th annual Brussels Summer Festival divided festivalgoers into two camps: the enthusiasts and the critics. Here are our impressions of a festival that is still, despite this year's difficulties, one of the most highly anticipated events of the Brussels music scene.
After 10 days of music, nearly 80 artists, 4 stages, over 15 hours of cinema and, for dessert, 36 hours of electro, Brussels has taken off its festival finery and returned to business as usual. The 14th annual Brussels Summer Festival ended August 23rd. This year marked a turning point in the urban festival's history: a new logo, new organizers, a new location. It also inspired a few controversies.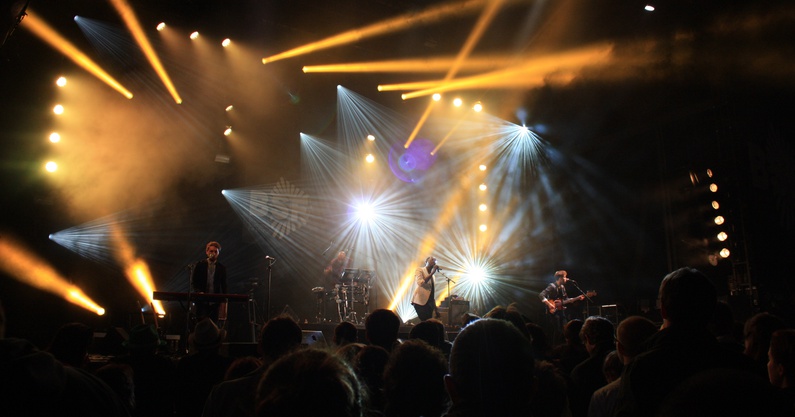 The first weekend was a complete success, with over 27,000 concert-goers listening to Cats on Trees, Magnus, Sharko, Nicola Testa, and more. The new concert hall, La Madeleine, was literally sold out for three nights running, and not only because Sunday's band was Belgian group Soldout. (Forgive the unavoidable pun!)
The hall filled up more quickly than expected. Festivalgoers still out on the street weren't allowed in once the first concerts had started, making it impossible for people to go back and forth between shows the way they usually do at outdoor festivals.  This frustrating situation happened over and over again at La Madeleine (which has an 800 person capacity), most famously at the Benjamin Clementine concert. Festivalgoers complained non-stop on the BSF Facebook page, keeping the communications team busy coming up with polite responses for everybody.
"At the time an artist is booked, it is very difficult to calculate precisely what his impact will be several months later on the date of his performance," the organizers explained. "The programming for La Madeleine primarily features new and emerging artists. Benjamin Clementine confirmed his participation in the 2015 BSF back in October of 2014. His leap to fame happened much later..." Or, "The organizers realize that for the 15th annual festival in 2016 they will have to find a way to minimize frustrations such as those you've experienced this year. A few ideas have already been proposed, but there's more work to be done."
On Wednesday the 19th, Urban Night inaugurated the huge stage at Place des Palais and also caused a few problems. Because tickets for this event were sold separately, people with 10-day passes weren't supposed to be admitted. But at the last minute, the BSF team changed its mind and opened the Bigflo&Oli, Disiz and Black M concerts to all festivalgoers. Then there was a flood of complaints on social media about the rule against bringing umbrellas and reflex cameras into the festival (for the first few days, security wasn't even allowing simple point-and-shoot cameras in). In other words, the organizers have a pretty big job on their hands for next year's festival.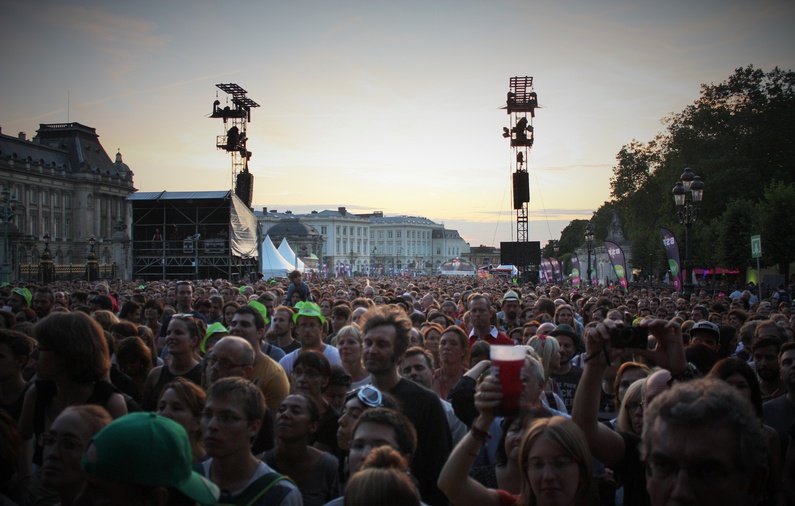 But all controversy aside, the musical diversity was incredible at this year's BSF. Rock, dance, electro and pop were evenly distributed over the 10 days, giving everyone a chance to get to their favourite shows. The artists' performances were worthy of a well-established festival that has become Brussels' most highly anticipated summer event. And you have to admit, nothing beats dancing like crazy to the music of Basement Jaxx in front of the Palais Royal! 
For BSF photos, click here!
Check out cafébabel's Festival section!
Translated from BSF: le bilan après 10 jours de musique